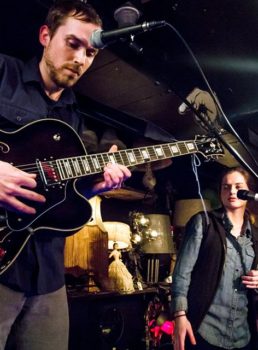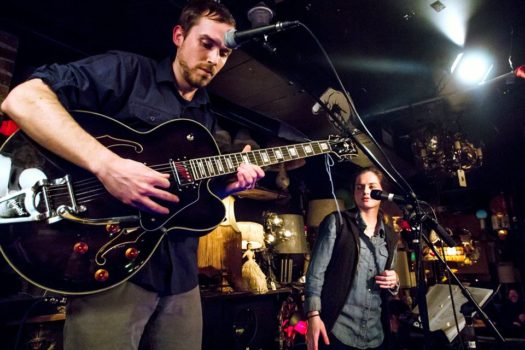 On certain songs on Stuart Ross and the Temp Agency's debut album Wandering In The Wild, you'd swear the band hailed from New Orleans' second-line tradition. On other tracks, the Tex-Mex horn spurts might make you wonder if they hail from further west, sending lonesome signals from the borderlands. Well, they are in fact from a border, but it's the one between Vermont and New Hampshire.
Though they're closer to Canada than most of their influences, their sound pulls from musical traditions across the map. Wandering In The Wild is "Americana" in its broadest sense. It draws not just from the alt-country sphere that genre tag is often a synonym for, but from blues ("Devil's Stomping Ground"), mariachi (the instrumental "Wandering in the Wild"), and big-band jazz ("Spiders"). Sprawling and ambitious, it's one of the best debut albums we've heard in a while.
Buy 'Wandering In The Wild' at Bandcamp.
Click here to discover more of the best new Americana music in Vermont.