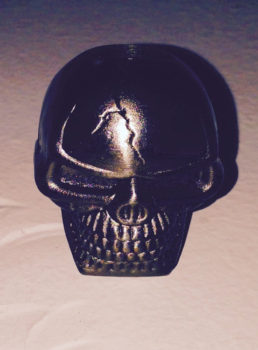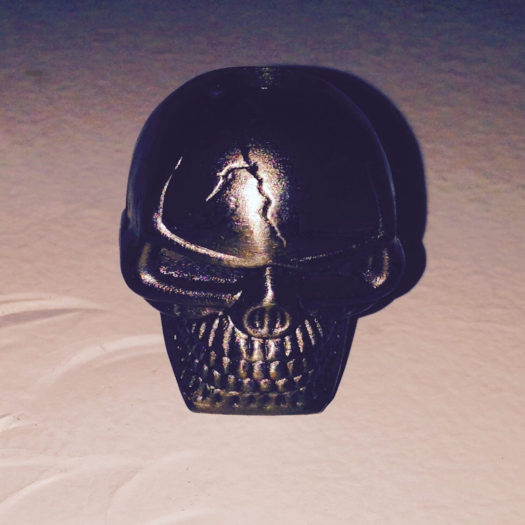 The other day, I stumbled upon a new two-song EP by an artist I'd never heard of: mouselion. The name turns out to be an apt moniker, as his lo-fi rock songs creep in like a mouse but tend to build to lion's roars. Quiet dirges explode into a storm of feedback, while loud rockers can abruptly collapse into barely-there whispers. Like Kurt Vile or even Bonnie "Prince" Billy, mouselion contains multitudes.
mouselion is also outrageously prolific, releasing four albums and three EPs in 2016 alone. And judging by how long it took him to drop 2017's first EP (ten days), this year could be equally productive. It's lot of music for someone who appears to have no online presence beyond an anonymous Bandcamp page.
So we reached out to ask who was posting so much music while promoting it so little. mouselion turns out to be 20-year old Bennington College student Eli Zeltzer. He records all the instruments himself in his dorm room, and his influences span from Pink Floyd to Radiohead to Speedy Ortiz, all of which you can hear at points in his sprawling discography.
With so much music to dig through, it can be hard to know where to start. So you might as well begin where I did, with the new two-song EP, Snow Day. Over the course of only a few minutes it incorporates folk, grunge, ambient music, and more.
His Bandcamp is awash with similar lo-fi delights, like last year's album Pulse. You'll hear everyone from Sonic Youth to Brian Eno in the mix, with songs bringing in hip-hop beats one minute ("Candy (Remix)") and sunny beach-pop the next ("Lifeless Mirror"). Plus a whole lot more that's hard to categorize.
Begin your own exploration at mouselion's Bandcamp page.
Click here to discover more of the best new rock music in Vermont.