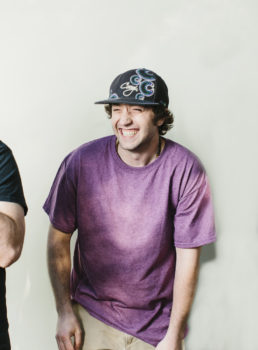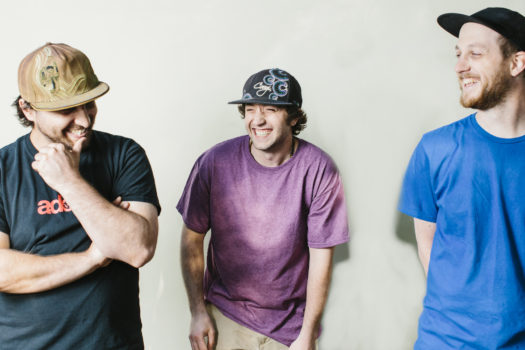 "We are attempting to make a tape just for fun," says the sampled announcer at the start of hip-hop trio Self Portrait's new single. But on "Fears Are Foolish," the Vermont-based rappers and producers have more on their minds than fun.
"I was really just trying to point out different points in my life that generated fear for myself or others," says rapper Trono. "I had to come hard to show I cannot be afraid of what I know I can do. Every time you challenge your fears, push the envelope, do what you know you must, you grow stronger and progress more."
In the song's turntable scratching and samples, the track channels vintage hip-hop without simply sounding retro. The repeated "All your fears are foolish" sample forms what passes as a chorus, hailing from a beat so old the band no longer recalls its origins.
And the abstractly poetic lyrics appear to describe everything from learning to ignore detractors ("You see them air bubbles man the ice about to break / Poison injected into your hustle by these water snakes / I don't judge men, it's clear we wont relate") to pointed political commentary ("Weapons of mass destruction live in my palms / See your tyrannical son spawned an American terror launch," a line Trono makes work far better in verse than it reads on paper). On the latter front, one imagines the next few years will give them plenty more material.
"Fears Are Foolish" is the first single from Self Portrait's upcoming album Primal Union, which comes out February 24. Listen below.
Check out more Self Portrait at Bandcamp, where you can preorder the new album. They play Burlington's Higher Ground on February 23rd. Photo by Colette Kulig Photography.
Click here to discover more of the best new rap music in Vermont.