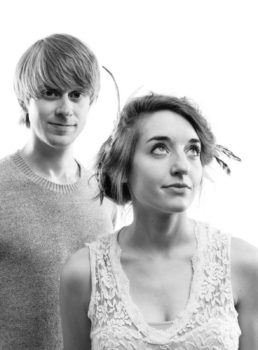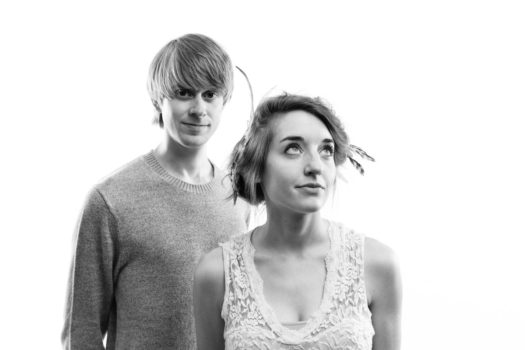 Roots music fans know that when you're listening to an album by "Gillian Welch," you're really listening to the musical partnership of Welch and her longtime collaborator David Rawlings. Ditto for an album released under the name "Dave Rawlings Machine." Rawlings and Welch share one of the strongest and most enduring musical partnerships in Americana music. Their albums arrive infrequently though, so Welch and Rawlings fans impatient for more would do well to discover Vermont-based duo Cricket Blue.
Last year we named Cricket Blue's "Angela Carter" one of the Best Vermont Songs of 2016 and they're already back with a best-of-2017 contender. Though they haven't released a studio version yet, "The Milkman" is available via a beautiful live video (below).
The song addresses the narrator falling in love with her milkman. It's such an unusual topic for a song – we can only think of one other, The Raconteurs' "Carolina Drama" – we asked the song's writer Laura Heaberlin about it.
"I really like to write about power dynamics between people, especially through the lens of gender," says Heaberlin. "I had written a song 'Elliott' about the myriad things one feels when the object of unasked-for romantic attention (threatened, validated, vulnerable, guilty, etc) and I came away from that song feeling like I hadn't given men a fair shake. So I thought about my own moral failings and female patterns of behavior that might make their objects of attraction feel vulnerable in similar ways.
"In the end, I came up with a character who falls in love with her milkman, but because she doesn't acknowledge her feelings for him to herself, she credits herself for being friendly and pleasant instead of imposing. The end of the song takes this situation to its extreme."
"Extreme" to say the least. With one line, the song shifts from a sad story of unrequited love to the hint that maybe this narrator's version of love is modeled after Kathy Bates in Misery.
Watch it below, plus a new cover of "Coming Down" by fellow Vermonter Anaïs Mitchell. "Milkman" will be included on the duo's next release.
Click here to discover more of the best new folk music in Vermont.