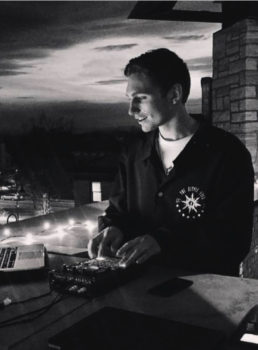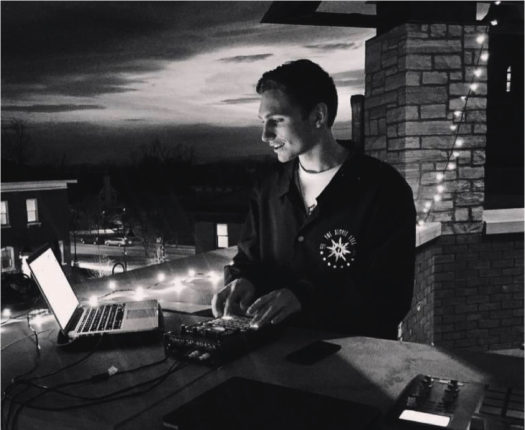 In the so-called streaming wars between Spotify, Apple Music,and the rest, Soundcloud often gets forgotten. Perhaps part of the reason is that it traditionally has not offered ads or any real way for an artist to monetize their work (though that's changing), so bigger stars avoided the platform. As a result, it's developed an ecosystem filled with up-and-coming experimentalists, particularly in hip-hop and electronic music.
One of the more recent Soundcloud breakouts is David Chief. A 22-year old producer in Burlington, he's only been recording music for a few years, but a recent track called "roots" has racked up almost 40,000 streams on Soundcloud, and others aren't far behind.
"I've been teaching myself producing/beatmaking for 4 years now, ever since moving to Vermont in 2013 for college," he says. "I started as just a fan who liked Soundcloud for the underground & independent artists, and eventually fell in love with the chill, boom-bap stuff and decided to try it myself. I really liked how the beatmaking scene was like a little community. When I first started out, nobody wanted to collaborate or drop a follow, but as a really active user of Soundcloud, people began to take notice of my page."
Chief's music straddles the line between ambient and hip-hop production. There's usually a beat somewhere, but it's often in the distance, lurking behind a more ethereal soundscape. Little wisps of sampled melodies rarely last more than a minute, but conjure a surreal and sometimes haunting world. It recalls the spooky old-time loops of The Caretaker or when rapper Oddisee put out an instrumental album. Chief for his part says he wouldn't mind if a rapper chose one of his beats to rhyme over, but that's not really the point.
On his latest EP Sands, a collaboration with friend NOtation (aka Russian MC/producer Sasha Travis), the Soundcloud breakout goes from the cutting-edge digital world to the technology of yesteryear with a cassette release. Though much ink has been spilled on the vinyl revival, tapes too have seen a nostalgic resurgence in recent years – not least due to the work of a fellow Vermonter, record label NNA Tapes.
"I like cassettes because they are old school," Chief says. "Kinda like vinyl, but cheaper and easier to record. I like the fuzz they give beats, and personally I just think they look clean."
If you still have a cassette player, buy the Sands tape on Bandcamp. Otherwise, stream and download it below.
Click here to discover more of the best new electronic music in Vermont.