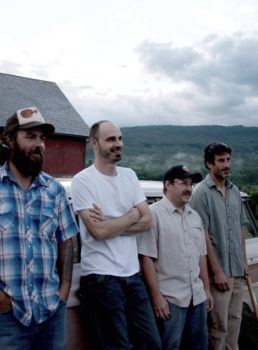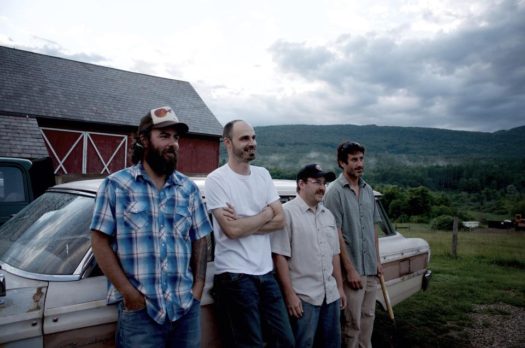 When Vermont quartet Saints and Liars lists their influences, a lot of them are typical for an Americana group: The Band, Waylon Jennings, and "all 3 Hank Williams." A few, though, come a little further from left field: Motörhead. Metallica.
Though the music they make is certainly not metal – they don't even play many instruments made of metal – you can hear the genre's influences: high-voltage speed, raw power, and gruff hollering. Singer Jed Hughes sounds like James Hetfield at a campfire and, on songs like "Oil Slick," the band speeds along as fast as they can smack a washboard. Just as Rodrigo y Gabriela bring their metal fandom into flamenco music, Saints and Liars headbang through bluegrass-y Americana. Call it "thrash folk."
Saints and Liars' self-titled debut album came out last year, but the band has just updated it with an expanded edition featuring two new tracks: "Sit and Sing" and "Drunk and Alone." The new songs fit in seamlessly with the rest, but recording them proved a little more challenging.
"Our washboard player, who is on the original album, moved to Austria," says frontman and songwriter Jed Hughes. "We had to send the last two tracks over to him and he added washboard in Austria." Recording an album by trading tracks over email is a common phenomenon these days, but we can't imagine that happens often with a washboard recording.
Listen to the expanded version of 'Saints and Liars' below, then download it at Bandcamp.
Click here to discover more of the best new Americana music in Vermont.