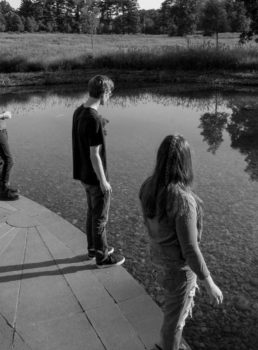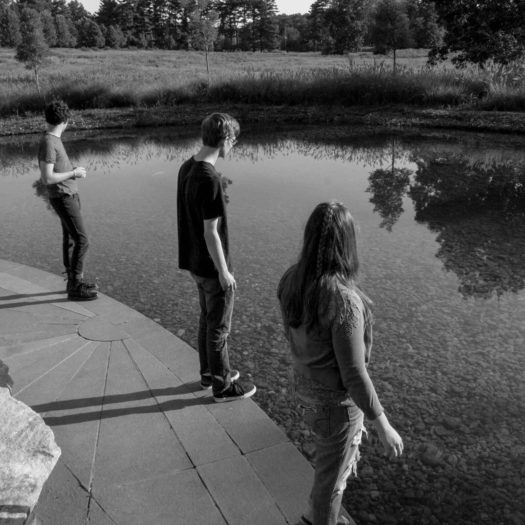 A few months back, Vermont songwriter Tyler Daniel Bean released a music video that uses haunting imagery to show what it feels like when depression takes over. The heavy music matched the mood, loud and unrelenting like it was closing in on all sides.
New Middlebury dreampop trio Jinxbox tackles similar themes on their new album Relief, but through a very different genre. The sun-drenched melodies deliver earworm after earworm, but the lyrics stem from a much darker place. Nine Inch Nails could easily have written the opening lines of the song "Static":
Ooh
Cut me a break
I want to ache
Pry me apart
Ooh
Folded in two
Stuck on a mood
Sick of a dumbed-down heart
"Relief is centered around anxiety and depression as I have experienced them, primarily through grief, self-resentment, and dissociation," says lead singer Zara London-Southern. "The stories told on the album are almost all about my life after starting college, and the conflicts that arose during that period of changing as a person and getting to know that new version of myself. For me, each song is an attempt to isolate, articulate, and unravel a portion of my negative thoughts and feelings."
Light and airy music counterbalances the heavy lyrics though, breezing along in the vein of their inspirations Beach House and Grouper. One could easily enjoy this album for the sonics alone – it would probably make for pleasant late-night driving music if you didn't know the words. But the tension makes it much more powerful than mere electropop ditties.
It's not until the final track "The Love of My Life Is Relief" where a glimmer of lyrical hope peeks through. Like a personal wellness mantra, the song begins "Soothe your wounds / Bright as jewels / Be kind to your blues" before repeating the title line over and over.
"'The love of my life is relief' is an appreciation of the beauty which exists only at the point of lift, the lightness after a period of weight," says London-Southern. "Without this weight, there would be no relief. The phrase also acknowledges that everything eventually ends, and that sometimes this ending is so beautiful that it overflows, so that all of the pain that led to that moment is drowned in the light of the end until it becomes beautiful as well. This album as a whole is a turbulent, drawn-out daydream of relief that only truly comes to fruition on the last track."
Listen the full album below, then download it at Bandcamp.
Click here to discover more of the best new pop music in Vermont.