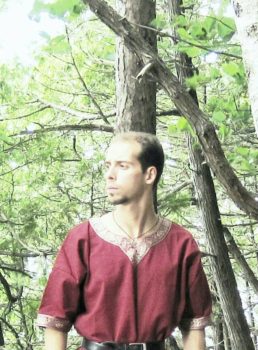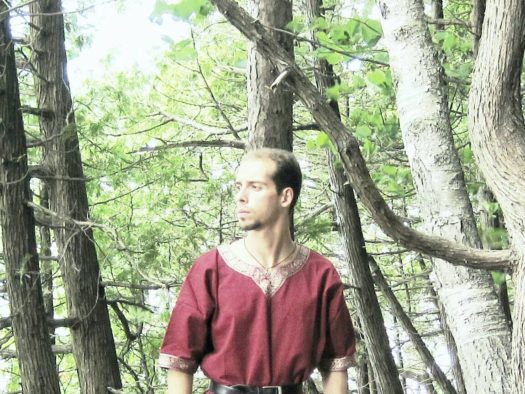 Ever since Led Zeppelin and Black Sabbath first read Lord of the Rings, the road to Mordor has been paved with metal. The latest Tolkien-loving metal band comes from a Puerto Rican musician now based in Vermont, Etienne Tel'uial. His new droning symphonic metal project Skalnâ takes its name from a primitive form of Elvish that appears in Tolkien's twelve-volume The History of Middle-earth. Safe to say, Tel'uial is not some Peter Jackson-come-lately Tolkien fan.
"The name 'Skalnâ' comes from primitive Elvish (Quendian), which means 'veiled, hidden, shadowed, etc,'" Tel'uial tells us. "I chose a Tolkien name simply because they sound beautiful. I grew up with the Hobbit and the Lord of the Rings trilogy, so bringing up Tolkien is always like returning back in time. I wanted an 'elvish' tone to the name, because I am obsessed with the notion of Elves. They were the first conscious creations of the Valar (the forces of nature) under Eru (the one). While the whole idea of Elves may be seen as just a mythological notion, I still think they are symbols for something real in this earth. They are the good within us. They are remnants of a time when we lived free and within nature, and not separate from it."
Like we said, Tel'uial knows his Tolkien. But you can enjoy Skalnâ's debut album Returning to the Flame even if you've never cracked The Hobbit. A heavy and beautiful combination of black metal, post-rock, and symphonic chant, it recalls avant-garde artists like Scott Walker or Xiu Xiu. Tel'uial himself calls it "romantic raw post-metal" – as good a label as any for these shifting sounds.
He initially wrote the album for his main band Falgar before deciding that the songs didn't fit their neofolk sound. "The change in direction to change the neofolk into a metal sound came about spontaneously," he says. "I have always listened to black metal and other types of metal, and so I guess I felt nostalgic for it, and I picked up the electric guitar again after not having done so for a long time. Falgar is very tied to my Latin roots (being from Puerto Rico, and having come to Vermont when I was 20 years old back in 2011), I did not want to anglicize Falgar with an English metal sound. So after having these Skalnâ songs on my computer for half a year, I finally decided to release them as something totally new."
At just 28 minutes, Returning to the Flame hardly boasts the length of even one Lord of the Rings chapter, but its scope feels epic nonetheless. Listen below, then download it at Bandcamp.
Click here to discover more of the best new metal music in Vermont.