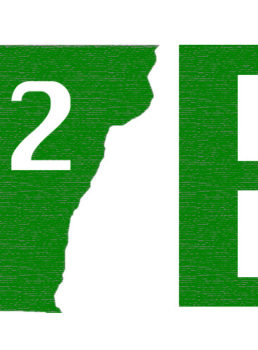 Yesterday we began our list of the best-ever cover songs performed by Vermont bands and singers. The occasion: To promote, ahem, my book party at Phoenix Books in Burlington on November 1st for Cover Me: The Stories Behind the Greatest Cover Songs of All Time. Singers from Swale and Madaila will be there on hand covering songs from the book live!
Speaking of Madaila, let's continue our list with…
Madaila – How Will I Know (Whitney Houston cover)

When David Bowie passed away, Madaila released a beautiful cover of "Starman." Which would be on this list – except that few videos are more fun than their live cover of "How Will I Know." Few singers male or female can match Whitney's pipes, but Mark Daly's awe-inspiring falsetto nails it. And – oh did I mention this? – he will be performing a couple brand-new covers at my Burlington book party next month.
Michael Hurley – Blue Driver (Tom O'Neal cover)

In our recent Michael Hurley deep dive, I was far into my research before discovering that one of my favorite Hurley songs was in fact a cover, of little-known country songwriter Tom O'Neal. Part of the confusion stems from Hurley changing the title; O'Neal's 1963 original is titled "Blue Endless Highway." The rest of the confusion is that Hurley's cover so thoroughly sounds like his own compositions, old weird Americana at its finest.
Mountain Man – Around and Around (John Denver cover)

The trio Mountain Man only released one album – 2010's lovely Made the Harbor – and it doesn't seem like we'll get a second any time soon. Several of the women went on to sing backup vocals in Feist's band, and another moved to North Caroline to form popular duo Sylvan Esso. But earlier this year they re-emerged with a cover of Nazareth's "Love Hurts." Now, it's very possible they just dug out an unreleased nugget from the vaults to contribute to an anti-Trump singles series rather than actually reunited, but I'll continue to hold out hope for the latter. While we wait, we'll continue spinning their one album and their best cover, tackling John Denver of all people.
My First Days on Junk – A Little Distraction (The Lucksmiths cover)

My First Days on Junk combines members of several other bands on this list who we haven't gotten to yet (this being alphabetical and all): The Smittens and Swale. Also Burlington punk mainstays Rough Francis, who probably would appear here too except as far as I can tell they've never recorded a cover. My First Days on Junk's cover of little-known Melbourne group The Lucksmiths falls much closer to Smittens twee than Rough Francis punk. At first, that is. When the guitar symphony erupts forth, all bets are off.
The New Line – Nobody 'Cept You (Bob Dylan cover)

A Bob Dylan cover played on the mbira – a tiny African instrument that looks like playing musical spoons – sounds like a novelty. Brendan Taaffe sells it though, his beautiful vocals blending over the unusual backing track. The muted horn solo puts this one over the edge.
Old Sky – I Stand Corrected (The Lonestar Chain cover)

On their most recent EP, guitar-and-fiddle duo Old Sky do a gorgeous cover of "Silver Dagger," the folk traditional popularized by Joan Baez. Which I almost picked, until discovering the tenderly harmonized "I Stand Corrected" on their first EP was also a cover, of early-2000s Vermont band The Lonestar Chain. You don't need to know the original to appreciate the beauty here.
Peg Tassey and the Carefree Days of Childhood – Dizzy (Tommy Roe cover)

AllMusic dubbed Tommy Roe "one of the archetypal bubblegum artists of the late 1960s," which is maybe not the most ringing endorsement. But the thing about bubblegum music is – it's catchy as hell. In this 1989 cut from a cassette-only EP, Tassey and her band strip out the saccharine and turn one of Roe's biggest hits into a catchy garage gem that sounds like a Nuggets outtake.
Sam Moss – The Relatively Fair (Will Stratton cover)

"All my friends are actors and musicians." Will Stratton wrote those words, but they're apparently true for ex-Vermonter Sam Moss as well, as his cover features beautiful turns from other locals. Wooden Dinosaur's Michael Roberts (more from him soon…) plays electric guitar, Crooked Still's Corey DiMario plays bass, and Stefan Amidon – Sam's brother – drums.
Screaming Broccoli – Eleanor Rigby (The Beatles cover)

I've long thought the Beatles were one of the most difficult acts to cover. Unlike say Bob Dylan or Leonard Cohen, the Beatles tended to record their compositions perfectly the first time. The only way to really make them your own is to throw in a little irreverence, which Screaming Broccoli accomplish in spades. One of the saddest and most beautiful "Paul songs" becomes a reverb-soaked garage blast in their hands and hollers.
The Smittens – Together Forever in Love (Go Sailor cover)

Having moved all over the country, Vermont mainstays the Smittens are less prolific than they once were. But last year they released one of the best covers of the year on a tribute to a pioneer of their twee-pop genre, Rose Melberg.
Soule Monde – La Grange (ZZ Top cover)

Drummer Russ Lawton and B3 organ player Ray Paczkowski make their bones in Trey Anastasio's solo band, but even non-jam fans can find a lot to groove to in their instrumental side project Soule Monde. Their 2015 Smashed World EP includes a version of ZZ Top's "La Grange" that sounds like Booker T. and the M.G.'s gone to Texas.
The Stone Cold Roosters – Sugar Mountain (Neil Young cover)

If you ever want to feel bad about your life accomplishments, remember this: Neil Young wrote "Sugar Mountain" when he was only 19. One of the most gorgeous songs in his entire catalog, it was given beautiful voice back in 2009 by honky-tonk country band the Stone Cold Roosers. Only disappointment: That on their newest album, "Velvet Elvis" is not a cover of the Weird Al song of the same name.
Swale – Black Boys on Mopeds (Sinéad O'Connor cover)

We dove super deep into Swale's fantastic new album earlier this year, but did not tackle one another track recorded during the same sessions: the band's powerful version of Sinéad O'Connor's anti-police brutality track "Black Boys on Mopeds." The song remains deeply moving and, unfortunately, timely. "Sinéad O'Connor was inspired by a particular killing in England almost thirty years ago and the fact that it still resonates today is frightening," Eric Olsen told me at the time. Reminder: Eric and Amanda will be singing another cover song at my Burlington book party (you'll have to come to hear which).
Will – Rose Connolly (Traditional cover)

There are a lot of hard-to-Google band names out there, but "Will" may take the prize for being both a common first name and a common word in general. Their self-titled album (like I said, these guys do not make it easy) is worth tracking down though. It includes a number of rousing, beautifully-produced originals alongside a slow march through this dark murder ballad.
The book party for 'Cover Me: The Stories Behind the Greatest Cover Songs of All Time' takes place November 1 at 7pm at Phoenix Books in Burlington. It will feature special covers performed by Madaila's Mark Daly and Swale's Amanda Gustafson and Eric Olsen, plus a conversation about cover songs with the Burlington Free Press's Brent Hallenbeck, and a book signing. More information at Facebook and at PhoenixBooks.biz.