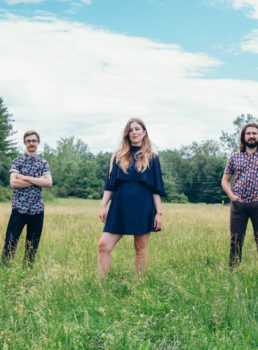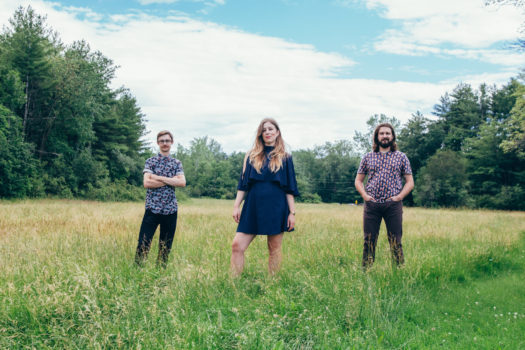 Taking the bus doesn't usually feel like a particular inspiring experience. Not enough to inspire a song, anyway. But the Beatles, Hollies, and Who all had 1960s hits about buses, and Billy Joel turned a Greyhound ride into "New York State of Mind." Some bus rides are so good, they're worth remembering.
Or so bad, in the case of Emma Cook. On her new album Take It Home with backing band Questionable Company, "Nashville" details a road trip gone wrong. "Slept through the night heading north / Tossing and turning, sweating and burning it out of me," she sings. It sounds even worse than the typical bus ride, a low bar indeed. And for good reason.
Several years ago, Cook and her best friend were road tripping from Vermont to New Orleans. When they reached the titular Nashville, though, the friend abruptly pulled the plug and left. In addition to the abrupt and crushing end of a long friendship, this caused Cook a logistical problem: they had been driving the friend's car. She found herself stranded a long way from home. Hence, the depressing bus trip.
"The road trip was the ultimate early twenties learning experience," she says. "And honestly, it left me shook. I lost some of my mojo for a few years, and really struggled with inter-personal relationships. It took awhile for me to consider recording [this song] – singing it brings me back to that experience in a very real way."
The lyrical inspiration may be sad, but the music isn't. The trio brings a light jazzy touch to their uptempo country-pop to create a song that, ironically, would probably sound pretty good on a road trip. It's really the anti-"New York State of Mind": an upbeat ditty about a bleak bus trip rather than a weepy ballad about how swell the passenger's feeling.
It's not the album's only song to explore a contradiction. Cook wrote the standout "Heart & Break" after last year's election. Again, not a particularly uplifting inspiration (to say the least), but the song turns surprisingly hopeful. Rather than succumb to her fear and doubt in those dark days, Cook tried to look forward:
"I think of a specific Martin Luther King Jr quote a lot: 'Darkness cannot drive out darkness; only light can do that. Hate cannot drive out hate; only love can do that.' I think focusing on love during this fight (for a better future despite 45) is crucial. I'm really upset about the state of our country, but I'm going to keep fighting for a better future and bringing love to all that I do."
Check out the full 'Take It Home' album at QuestionableCompany.com. Photo by Kayhl Cooper.
Click here to discover more of the best new Americana music in Vermont.