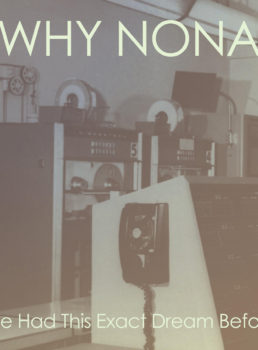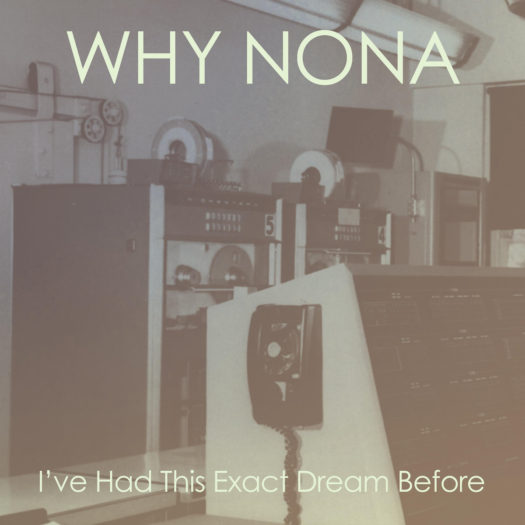 When I first wrote about songwriter Sam Wiehe last year, I compared his music under the acoustic solo moniker Concrete Jumpers to Dashboard Confessional and asked how he felt about his music being labeled (and not just by me) as emo. He was fine with it. "I know it has a certain stigma and can be attached to 'sad boys'," he said at the time, "but to me, emo music just means music that is emotional."
The 21-year old's new project, the four-piece band Why Nona, is still emo. But it's less Dashboard Confessional and more Jimmy Eat World, loud and rocking and insanely, outrageously catchy. Or, for the generation who weren't yet born when Bleed American came out, Modern Baseball might be the more relevant comparison. He says his new bandmates – Julian Cunningham (guitar), Mason Robertson (bass), and Rajit Sachdeva (drums) – bring in influences he wouldn't have otherwise, from atmospheric indie to heavy metal.
But the album's biggest influence was more subconscious: dreams. Wiehe wrote almost all of the songs immediately after waking up from a particularly memorable dream. "The dreams seemed important to me because, for the most part, I'm not a very vivid dreamer," he says. "The EP title itself [I've Had This Exact Dream Before] comes from a line in a short story I wrote about this guy who keeps having a recurring dream about the death of his father."
For instance, EP standout "Masks and Cults," which throws in a new hook every twenty seconds or so, was based on a dream he had about dating a movie star stalked by rabid fans. In lyrical form, that translates into verseses like "When you're so damn famous you can't walk down the street / How much money will it take to pay attention to me / Is it the shitty pop band that you want me to be / When you wake up tomorrow, what do you want to see"
The barnburner "Learn to Say No," like a punk song with Beach Boys backing vocals, came from a dream about a good friend overdosing. "What is it that you need now?" he asks his dream-friend. "Is it my pity or my love?"
Buy the full I've Had This Exact Dream Before EP at Bandcamp, then check out Wiehe's recently-retired solo project Concrete Jumpers, a similar melodic sensibility backed by acoustic guitar.
Click here to discover more of the best new rock music in Vermont.