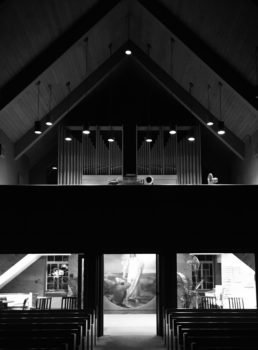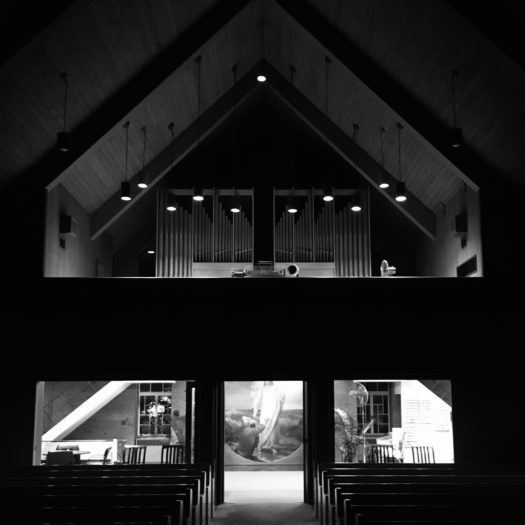 If you're a churchgoer, your first association with the organ might be someone guiding tone-deaf congregants through "How Great Thou Art." If you're a soul-music fan, you probably jump to Booker T. backing the Stax greats. Either way, I can almost guarantee you won't predict the organ sounds that composer Henry Birdsey produces on new album CONCERTINA – WIRE.
Rather than channeling gospel or soul, Birdsey's organ playing is ambient music at its ambient-ist. Brian Eno's Music for Airports sounds like dance music compared to this. If you've ever seen that video of Justin Bieber slowed down 800%, it sounds kind of like that.
I mean all of that as a compliment, by the way. Birdsey's beautiful, haunting, molasses-moves-fast-compared-to-this album echoes artists like Tim Hecker or Julianna Barwick. Ambient music often gets derided as "boring" and, sure, there aren't lyrics or melodies you could sing along with here. But it takes you on a journey nevertheless.
Though you wouldn't guess it, Birdsey's love of the organ did indeed grow from the church. When he would attend as a kid, he says, "I was really transfixed by the pipe organ, by how little sound it took to fill a room. The pipe organ is a strange, overblown version of a respiratory system in some ways, with bellows, pipes, valves, keys, etc. When you play the organ it feels as though the entire room is inhaling and exhaling."
In this case, the room inhaling and exhaling was Bethesda Lutheran Church in New Haven, CT, where he found himself living last summer (that's a photo he took up top). He would play the organ late at night, after services were long done. The summer humidity had damaged the organ, pushing some pipes out of tune and making others hiss, imperfections that added character as he played. "It was pretty spectacular to be all alone in the space with hardly any lights, playing this monstrous, beautiful, breathing, creature of an instrument," he says.
All 50 minutes of CONCERTINA – WIRE were recorded live on that organ one evening. He'd written out some rough musical sketches to guide him, but then allowed the room to move him elsewhere as he played. What you hear is that live performance with subtle electronic manipulations: He played back his recording through a speaker up in the church balcony, sampling audio fragments of earlier portions to insert later in the piece.
Listen to CONCERTINA – WIRE below, then buy it at Bandcamp.
Click here to discover more of the best classical music from Vermont.