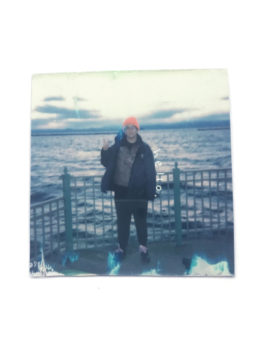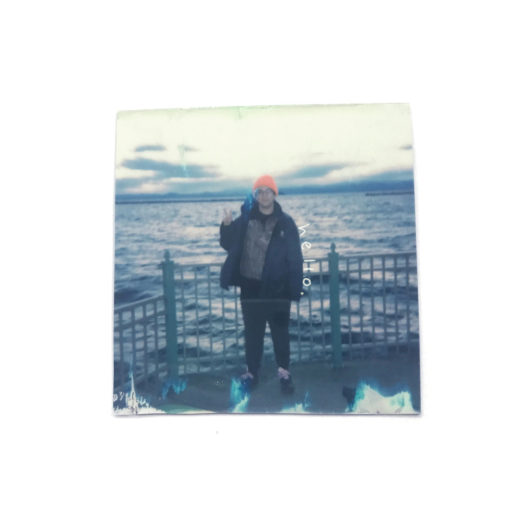 The first review quoted on Tusk's Wikipedia page calls it "the most disgusting and pointless movie I've seen." Another reads: "Kevin Smith has lost his mind." Even the supposedly positive reviews include quotes like "I'm recommending Kevin Smith's uniquely twisted Tusk, but there's a part of me that wishes I could un-see it."
So learning that a band named themselves after Tusk might not inspire much confidence. If they channeled the movie's tone, they might sound obnoxious, unpleasant, or divisive at the very least. So consider it a shock that the artist known as Full Walrus sounds like an adjective used exactly nowhere to describe their namesake movie: beautiful.
The mostly-solo project of Vermonter Noah Schneidman, the name Full Walrus comes specifically from – well, you can read the movie's plot on Wikipedia if you so choose. I can't say I'd recommend it. And even Schneidman, who named his band after Tusk, doesn't unreservedly love the film. He just says: "My friends and I used to joke around about it because it was just so absurd. We had a group chat for the band and we named it 'Full Walrus' right after we watched the movie. It was really a joke but the name kind of stuck." Even still, Kevin Smith himself has shouted out the band on Twitter:
I had to scour the internet for years trying to find a unicorn like this and it finally happened: proof that someone has seen @tuskthemovie! https://t.co/FZ74taTfIy

— KevinSmith (@ThatKevinSmith) December 5, 2017
Judging from the two songs that have been released, Full Walrus's upcoming album hello. blends equal parts The National and chillwave. Schneidman cites Beach House and Mac DeMarco as influences, both of which you can hear in there too. Opening track "Painted Love" starts things off gently, creating a soft bed of keyboards and percussion. The lyrics on Bandcamp just read "ah ooh oh aah oh." The song has more words than that, but the phrase sums up the vibe.
Second track "Vegetables" amps things up considerably with a sax assist from Adam Slamin and an insane guitar climax. The song, Schneidman says, was originally part of a longer story about someone deteriorating into madness, as heard on his first album – which, due to his inexperience then, he now thinks of as more a collection of demoes – sleeping tapes. He says: "In the story, this song was the part where the character kind of spirals inward and reverts back to a childlike state of infatuation with the mother figure." Now divorced from the rest of the narrative, he now sees "Vegetables" as just "a weird little love song."
The full album hello. comes out March 1st. You can preorder it now on Bandcamp.
Click here to discover more of the best new indie music in Vermont.