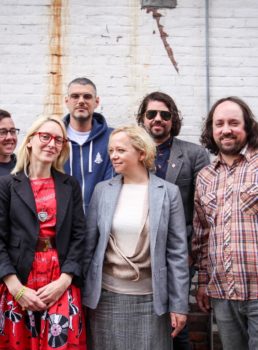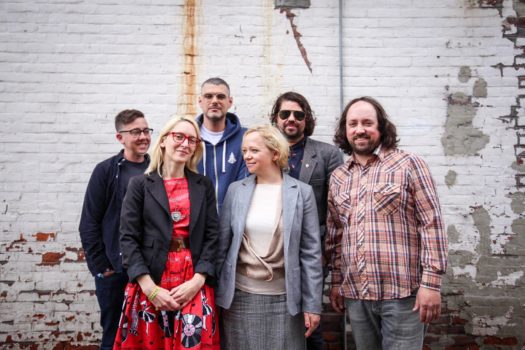 "You can't write a good song about cats," Max Andrucki says. "It's not possible."
This might be a surprise to hear after you first listen to his indiepop band the Smittens' new single "Cats for Cats." Because it is a good song. But it's not really about cats.
Andrucki actually built the song around a similar-sounding phrase: "Masc for Masc," a controversial dating term in the gay/queer community (Medium has an explainer). "That phrase is everywhere in the gay dating app world and in fact it's almost cliche to talk about it critically," Andrucki says. "I agonized over the lyrics in a way I rarely do, because I didn't want to make it seem as if the song was about critiquing gay body image or gender presentation culture or anything like that. It's not anything with a 'social message' as explicit as that. But the phrase stuck, so I felt like I had to rhyme it with other silly things to make it clear that I wasn't really serious about it as a social critique."
Hence "Cats for Cats," a similar-sounding-enough phrase to lighten up a song about gay identity. But because Andrucki thinks deeply about these things (he is a Professor who writes papers with titles like "Trans objects: materializing queer time in transmasculine homes," after all), he retrofitted a theory of why cats actually make perfect queer icons:
"Cats are beautiful, mysterious, devious, sensual, misunderstood, and either loved or hated. Dogs are so straightforward, and thus, in my head, kind of straight (and boring/annoying). Cats don't obey the rules. Cats won't be what you want them to be. At best, they are living works of art that resist all interpretation. So in many ways they do kind of embody what 'queer' is all about."
Along with the lyrical transition from Tinder to Tigger, Andrucki says the song also underwent a second shift: "When I had it written out in my head, I thought it was going to be my Hall & Oates song. But we ended up with a Duran Duran song. Less syncopated and jazzy and with those intense '80s keyboards."
Listen to "Cats for Cats" below, then pre-order the band's upcoming album City Rock Dove (out August 3rd on Fika Recordings).