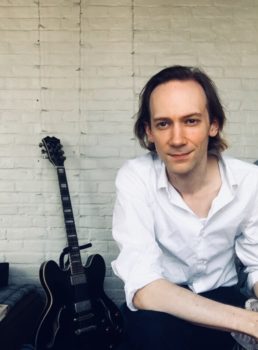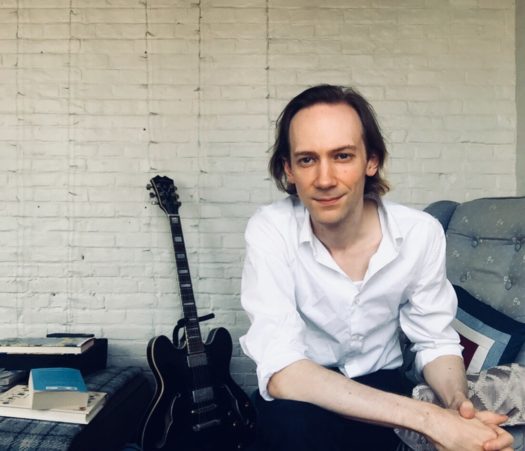 Singer-songwriter-composer Ben Patton crams a lot into the 32 minutes of new album Meaning What. After starting with the vocal doo-wop of "Maybe I Live to Make You Happy," it quickly careens into garage-rock, Tin Pan Alley, jazz, showtunes, and beyond. Throughout the frequent genre swerves, though, one apparent inspiration kept jumping out at me: The Beatles.
It's clichéd to note that the Beatles' music influenced pretty much every popular music act of the past 60 years. That may well be true in a broad sense – what they did has seeped into every genre – but little current music actually sounds all that much like the Beatles. Meaning What does, though and from all the band's phases too. On different songs, Patton channels the Broadway covers of their first albums ("New Love New Love"), the increased studio experimentations of Sgt. Pepper's ("For All I Know"), the White Album's crunchy drug puns ("Do the Math"), even the ambitious Abbey Road medley ("The Jebidiah Mustache Suite").
The Vermont musician says there's some truth to this comparison. "I always have Beatles on the brain," he says when I ask him about it. As a teenager, he would methodically dissect their songs along with other favorites like Queen and the Beach Boys. He wrote down every instrument he could hear, made maps and counted measures, sorted out the lyrical rhyme structure, and teased apart the vocal harmonies. And throughout Meaning What, his thorough Fab Four knowledge shows. "Stories That We Tell" even includes a direct reference to the famous "the love we make is equal to the love you take" line, and included what sounds like some McCartney-style backwards tape.
The other obvious influence here: musical theater. A song like "This Rock and Roll" sounds like a character's introductory number from a modern pop-rock Broadway show, and "New Love New Love" could pass as a lesser-known Cole Porter tune. Though he has no formal training – the intricate arrangements struck me as coming from a music-school veteran, but he didn't finish high school – Patton wrote a musical on his own once that was never staged, and is currently working on reworking an old musical into a duet album called Our Follies. Just as he did dissecting the Beatles, he learned the craft on his own.
Every track on the album could be a high point of your next pick-me-up playlist (when I wrote the Best Songs of September roundup, I picked "Maybe I Live to Make You Happy" mostly because it came first). So we'll end with the best individual song's origin story: "The Imbecile." Patton wrote it after a friend taught him about tarot cards. For the lyrics – which he illustrated himself in a charming lyric video – he invented a whole new set of whimsical tarot cards.
Come to think of it… that sounds like something the Beatles might have done.
Check out more of the best independent music from Vermont here.