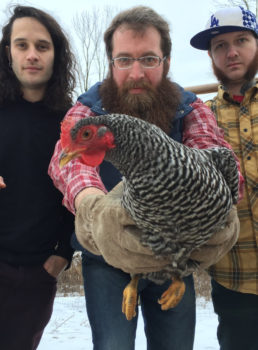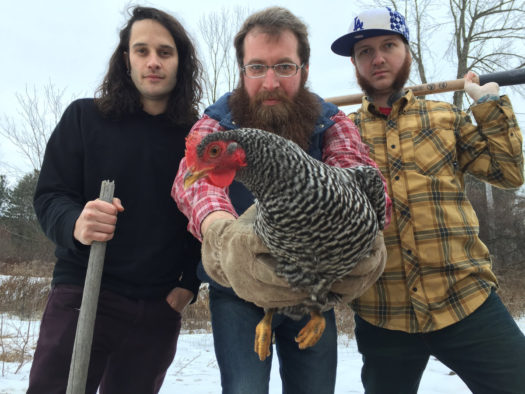 On a new album, Vermont metal trio Savage Hen deliver three Christmas carols you probably shouldn't play at your office holiday party.
The band pulverizes three classic shopping-mall holiday tunes, thundering through "Rudolph the Red-Nosed Reindeer," "Here Comes Santa Claus," and "Jingle Bell Rock." All have been covered thousands of times, but rarely with this much throat-shredding screaming. Bing Crosby this ain't.
"There's a dark allure to 'Rudolph' and 'Here Comes Santa Claus,'" the band's Matt Hagen says about why they chose these particular songs. "Rudolph was picked on/bullied and ended up becoming boss and any large man in a suit with an agenda coming at or towards you can raise some sort of caution, right?! And 'Jingle Bell Rock' just rocks and we love the treatment we gave it with the call and response section."
Listen to the three below, then buy the full album on Bandcamp. It also includes a couple equally-heavy original holiday songs, as well as songs inspired by the band's love of holiday B-movies (see if you can spot the Gremlins reference).