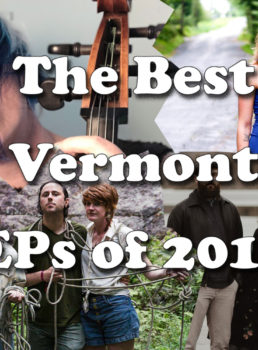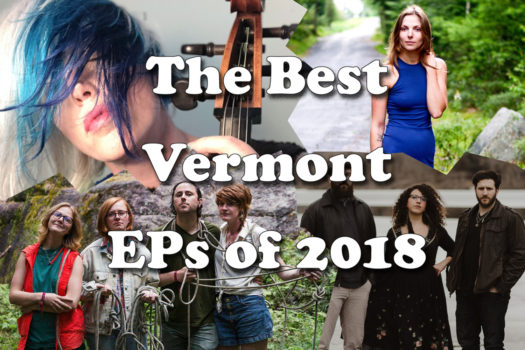 This summer, Nine Inch Nails released Bad Witch, originally billed as the final EP in a three-EP trilogy. Only Trent Reznor said upon release that, even though it only contains six songs, it wasn't an EP after all. "Want to know why it's being labelled an LP instead of an EP?" he wrote in response to a fan questioning the change. "EPs show up with singles in Spotify and other streaming services = they get lost easier. EPs feel less important in today's music-isn't-as-important-as-it-once-was world. Why make it easier to ignore?"
In the digital-music era, the boundaries between an LP and an EP are porous at best. Bands can mostly decide for themselves what to label a release. Some artists have begun calling their EPs "mini-albums" (which is not a thing). Kanye West produced a series of seven-song projects this summer, few topping 25 minutes. None were labeled EPs. In the physical media era, there were concrete differences between an album, EP, and single: size, price, etc. Now it's a free-for-all.
I do disagree with Reznor on one point: outside a few specific scenes like punk and hardcore, I'd say the EP has always been considered less important, and plenty easy for everyone other than the most dedicated superfan to ignore. Maybe that's actually changing for the better. A band doesn't have to call an EP an EP if they worry it will get ignored. Call it an album, a mini-album, a mixtape, a playlist, or whatever else might make it sound more legitimate.
In the Vermont music scene, the EP is certainly not a second-class citizen. Many of the most popular or buzzed-about bands launch with an EP. It's a great format to get a few first ideas out into the world, and give a baby band something to sell at shows. Over half this list comprises artists' debut releases. Since relatively few actually had "EP" in the title (following the Reznor model, perhaps), I defined EP as six or fewer songs and under 30 minutes. That admittedly imperfect definition seemed to let releases that felt album-y to me land as albums, and those that felt EP-y land as EPs.
The EPs on this list deliver every bit as much as our forthcoming Best Albums of 2018. In the digital era, artists can release their music at whatever length makes the most sense. And these twenty artists packed some powerful messages into tight packages.
10. Nina's Brew – Don't Tell Mama
Vermont-raised star Grace Potter hosts Grand Point North, an annual music festival on the Burlington waterfront. Every year, the festival holds a contest for a new artist to play a prestigious main stage slot. Americana trio Nina's Brew won this year, and the victory was well deserved. Their debut EP takes Americana and adds a helping of swampy soul, aided by singer Giovanina Bucci's massive voice. Grand Point North may have been their first festival main stage appearance, but it probably won't be their last.
9. Cosmic Dolphin – Rifts
Cosmic Dolphin – a moniker so bad it may just be great – is Vermont producer Bill Blais. Current of-the-month producers like Com Truise and Black Moth Super Rainbow inspired his debut EP, but it sounds vintage. Despite the big electronic production, it turns out he recorded the entire thing on a Casio keyboard augmented by samples from free sound libraries. If they reboot Tron or Blade Runner again, he should do the soundtrack.
8. Levi Barrett – Levi Barrett
1970s singer-songwriters from Neil Young to Joni Mitchell remain a perennial influence on young musicians. A third Canadian doesn't get name-checked as often: Gordon Lightfoot. But his sound infuses Levi Barrett's narrative lyrics, evocative singing, and deft finger-picking. He chronicles romantic ups and downs in "August Through August" and "Ballad of Nunez," but switches gears enitrely for a historical story-song in "Mann Gulch Fire," about a real Montana blaze that killed 13 firefighters in 1949. Not too many people writing these sorts of songs any more – but maybe there should be.
7. Zoë Keating – Snowmelt
Zoë Keating is not your average cellist. She gives TED talks, rocks multicolored hair, and plays with Amanda Palmer. Musically she breaks tradition too, incorporating loops and electronics that pushes her well outside the classical-music realm. And, as of 2017, she lives in Burlington, Vermont. Her new EP, appropriately enough, is titled Snowmelt, four songs inspired by "the end of a long winter." This winter doesn't appear close to ending, but this intricate and moving instrumentals suit all seasons.
6. Cole Davidson – Fable
Vermont trio Navytrain's 2016 debut EP was one of my favorites that year, so I was bummed when they broke up shortly after. I needn't have worried. Frontman Cole Davidson's solo debut keeps that same hard-to-categorize mood going, sounding like funk slow-jams played on acoustic guitar, or touches of Graceland flirting with Dave Matthews. His sonic world envelops, guiding the listener down surprising twists and passageways. The only disappointment comes when he dumps you back out 18 minutes later. Hopefully, unlikely Navytrain, he'll continue with a full-length album.
5. Reid Parsons – Reid Parsons
I don't know that there are 60 seconds of music I liked more in 2018 than the end of Reid Parson's "Not Ready to Return." But don't skip straight there. That minute's power requires the EP-long build to that cathartic finish. Across five spare, poetic songs, Parsons chooses her words judiciously, sketching rich narratives while leaving space for listeners to fill in the details.
4. Why Nona – I've Had This Exact Dream Before
When I first wrote about songwriter Sam Wiehe last year, I compared his music under the acoustic solo moniker Concrete Jumpers to Dashboard Confessional. He didn't mind the label "emo" then, and doesn't now. The 21-year old's new project, four-piece band Why Nona, remains emo, but in the more revved-up Jimmy Eat World or Modern Baseball sense. Loud and rocking and insanely, outrageously catchy, the songs arose from quieter moments: dreams, with Wiehe writing all the lyrics immediately after waking up.
3. Julia Caesar – Heavy Flow
For the past year, the most talked-about new band in Vermont has been Julia Caesar. They built their reputation solely on fiery local shows, without a single song out there for the wider world to hear. (When I finally dug up a live video to post in May, I couldn't even uncover the song titles.) Finally they've emerged into the wider world, and lived up to their local reputation. The band's music, written collectively, delivers hook after jangly hook, a faux-casual form of indie-rock channeling everyone from Pavement to Juliana Hatfield.
2. Xenia Dunford – Flesh and Bone (& Everything Within) Side A
Just as a promising songwriting career began five years ago, Xenia Dunford vanished. Depression and anxiety reared their heads, she said, stopping a music career just as it started. She finally returned with a pair of EPs, one (Side A) Americana recorded in Vermont and the second (Side B) offering more jazz touches from Massachusetts. Side A boasts not one but two of the year's finest songs. You won't find a more beautiful love song in 2018 than "Coming Home," while the driving "Happy" hints obliquely at her mental-health struggles in a powerhouse performance.
1. Ballroom Sofa – Ballroom Sofa
As I chronicled at some length earlier this year, I had the damndest time figuring out who Ballroom Sofa was. I stumbled upon their debut EP on Bandcamp one day. It was tagged as "Vermont," but beyond that I found no information anywhere. Messages went unreturned, and I harbored some suspicions that this wasn't a Vermont band at all. Who would put so much work into writing and recording four immaculate songs, then do zero work to promote it? A few months later a Facebook page appeared and I finally got some answers. By that time, though, the answers were almost beside the point. This mystery group's brilliant debut had already enraptured me. They build soaring harmonies into a mesmerizing meander on "Cool Kids," then add a dose of classic-rock guitar shredding on "Famous." A saunter into swooning funk breakdowns on "Chroma" fades into the mystical "Ghosts Are Free," which sounds like an outpost at Old Weird America junction. It all adds up to a stunning 17 minutes, music that moves just as profoundly whether or not you know who made it.
Now check out the Best Vermont Songs and Best Vermont Albums of 2018!