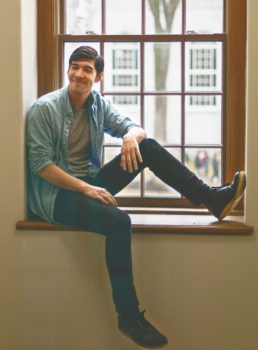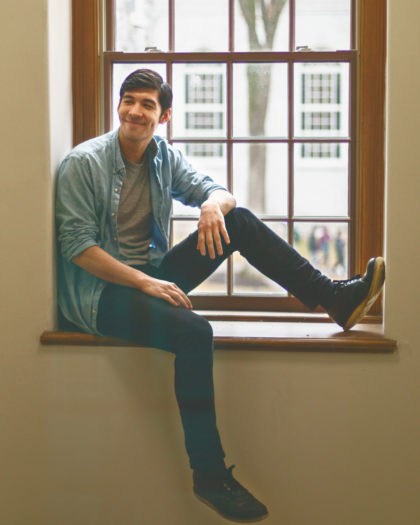 Rock has a storied history of songs about life on the road, from "Turn the Page" to "We're an American Band" to half the Creedence Clearwater Revival catalog. But these chronicle the journeys of successful touring artists. You won't find as many road songs by baby bands nowhere near their first Odyssean mega-tour.
The Giant Peach has stepped in to fill that void. Their new song "I-89" is less life on the road than life on a road: Interstate 89, which runs through band leader Harrison Hsiang's Burlington, Vermont home base. "I-89" chronicles a less-celebrated – but more common – side of live performance: the hustling young musician's lone drive home late at night after a one-off gig in some remote outpost.
"It was late at night, late enough that I was the only set of headlights on the road," Hsiang writes about the song's inspirational moment in an email. "Post-show, teetering along with my trunk packed full of precariously balanced amps and guitar cases. And it began to snow – the first snow of the season. And I remembered where I'd been the last time that it snowed and every other first snow. I found myself looking back at the past couple of years and realizing I was still acting out the same old thoughts, the same feelings. Even singing the same songs. But the world was moving around me. And then I drove home."
Unlike the band's sprawling, grand debut (which I compared to Talking Heads), "I-89" offers a softer and more contemplative sound than we've heard from Hsiang. Soft keyboards and shimmery guitar effects support his understated delivery, touches of James Blake or Bon Iver sprinkled throughout. He says the quieter sound foreshadows their next album Sleepless: "higher highs and lower lows, lush harmonic environments, and new sounds."
Check out more of the best indie music from Vermont here.