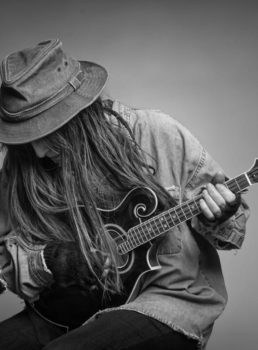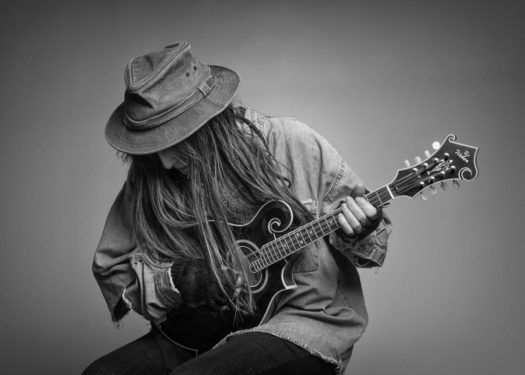 When I first heard Kristina Stykos' powerful new album River of Light, her singing leapt out as a highlight. Raw and plainspoken, like Lucinda Williams or John Prine, her voice presents an understated toughness. But I didn't know the full backstory. Turns out, tough doesn't begin to describe Stykos.
Stykos, who's been making music since the 1970s (she used to tour with – and date – Béla Fleck), lost her voice in 2017 due to spasmodic dysphonia, a neurological disorder that singers from Linda Thompson to Alison Krauss have struggled with. She couldn't even talk on the phone. It wasn't the first time; she'd lost her voice for two years in the 1980s. But this time, it didn't entirely come back.
In a fascinating profile in newspaper Seven Days last March, Stykos seems to view her diminished vocal chords as a hindrance. "When a woman gets onstage, people expect her to have a pretty voice," she said. "So it's hard to buck that, and it's discouraged me from performing, feeling those expectations." But it isn't a hindrance at all. Just the opposite. Her singing, frank and passionate, leaps out even if you don't know the backstory.
Take the album's opening track, "State Line Diner." Using a beaten-up Chevy as a metaphor for an aging narrator's resilience, the song would compel no matter who sang it (in fact, someone like Emmylou Harris should cover it). But Stykos' sing-speaking delivery lends a weight to lines like "The day I surrender and lay my chassis down / and empty my compartments, and crumble to the ground / I'll still be full of living 'cause I ain't done yet."
Stykos' folkie roots come through in the songs' subject matter, songs of the earth and of freedom that channel someone like Buffy Sainte-Marie. The elements come up again and again, wind and dirt and water, whether the subject at hand is romance or resilience. Though the lyrics rarely spell out the whole story, you can tell they draw from a deep well of experience. For instance, the nearly spoken-word "Caught by the Heart" starts sweet, about lovers' trysts in Rome, but soon turns sour, culminating to the refrain: "Don't hit me. Don't hit me again."
Stykos runs her own recording studio in Vermont, entirely off-the-grid, and inaccessible in bad weather, yet beloved by local roots musicians. She produced, recorded, and mixed the album herself with a rock-solid band who bring unexpected grit and textures to these songs. Check out the jaunty fiddle work on "Walking These Ridges" or the distorted guitar solo that ripples through the title track. Americana in the term's broadest sense, the album brings in folk and rock, country and blues, gospel and even the occasional touch of funk.
Far from the sound of a singer struggling to overcome a handicap, River of Light ultimately celebrates life and living. In both the music and the lyrics, it chronicles fighting through tough times with grit and determination and never, ever giving up. "If I can't sing, I'll talk," she said in that Seven Days piece. "Maybe I'll never sing again, but I have a lot to say."
Buy 'River of Light' at Bandcamp. Photo by Jack Rowell.