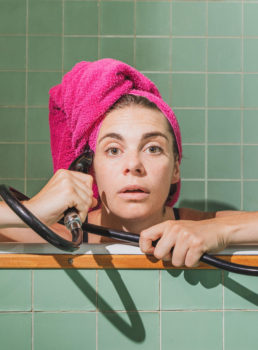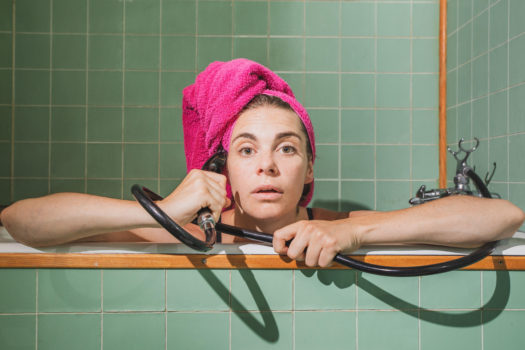 "Baby" is not a song title that implies much backstory. For instance, here's how Justin Bieber explained what inspired his hit of the same name: "I'm basically saying I really like this girl and would do anything to make her my girlfriend."
Got it.
A lot of thought and a lot of living went into Vermont singer-songwriter Francesca Blanchard's new song "Baby" though. The simple name masks some complicated feelings. She says she wrote it after returning from five months in Ecuador hiking and teaching guitar. A relationship that started shortly before she left had fizzled in the meantime, and her return precipitated a "quarter-life crisis."
"I returned home from this beautiful, important experience and started trickling back into old mental habits, daydreams, and romantic desperations. I started thinking about this person again, when I hadn't been my whole time abroad — and it really had nothing to do with them. So I had a little moment where I came face-to-face with the somewhat unsettling realization that the root of the change I wanted for myself wouldn't come from a person or a new landscape, that those were just stand-ins to help me avoid the real work at hand: self-acceptance, forgiveness, and a heavy dose of 'get over yourself.'"
"Baby" also continues Blanchard's transition from folk to a sound closer to indie-R&B. Jazz Weekly compared her 2015 debut album to Joni Mitchell and Laurel Canyon in the '70s. Those comparisons don't leap to mind here (though there is a subtle Leonard Cohen reference in the lyrics – unintentional, she says). "I will always be a folk artist at heart… and by no means am I done playing acoustic guitar, or singing in French, but this new musical direction was something that had been brewing in me for some time," she says.
Hear the song and watch the inventive Say Anything-referencing video, directed by Kayhl Cooper, below. (And catch Blanchard playing Grace Potter's fest Grand Point North in Burlington, Vermont this fall.)
Click here for more of the best new pop music out of Vermont.