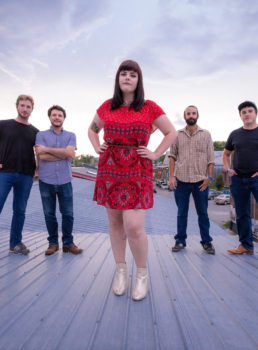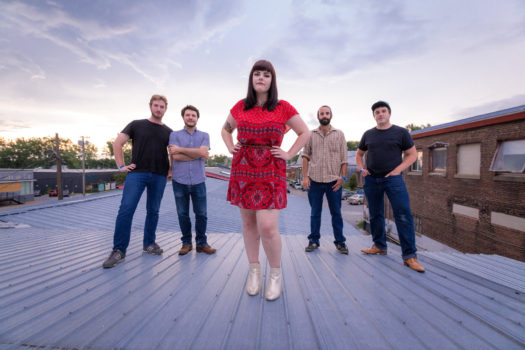 Sarah Cutler returned from work one day seething. A man had catcalled her on her walk home – not a new experience, but this one pushed her over the edge. So she turned her rage into a sonic revenge fantasy "Don't Tell Me to Smile," performed with her country band The Red Newts on their new EP This Lonesome Town.
Well, I was walking home the other day after a long shift at work
When this guy starts walking towards me with a smug little smirk
He says "hey, you ever think about putting a smile on that pretty face?"
And well, as you might imagine, I was not impressed

You don't think it could be worse, I got a gun right in my purse
I'll shoot you in the ass and then you'll scream
You know that still it could be worse, you could be hog tied in a hearse
And you know the devil ain't never gonna leave you be
"'Don't Tell Me To Smile' is definitely wish fulfillment," Cutler writes in an email. "Sometimes I talk back to catcallers, but it's usually not very aggressive. As much as I would love to totally humiliate someone who catcalled me, I feel like I'm better safe than sorry, because you never know who might be looking for a fight."
She drew inspiration from Dolly Parton's sexism-in-the-workplace song/movie 9 to 5 as well as a less obvious source: Dion's early rock-and-roll song "The Wanderer." Specifically, Cutler's line "Maybe I'd suggest / Quit showing Rosie on your chest / And learn how to be a real man someway" nods to Dion's titular character, a cad collecting trophies of all the women he's been with. (The subject of promiscuity clearly obsessed early-1960s Dion; "Runaround Sue," his other big hit at the time, now gets regularly tagged as, to quote The New Yorker's Emily Nussbaum, "the catchiest slut-shaming anthem").
"When I was writing 'Don't Tell Me To Smile', I heard 'The Wanderer' on the oldies station and thought 'this 'wanderer' character sure sounds like he'd catcall people on the street,'" Cutler writes. "Dion said he wrote this specifically about a man who got a new tattoo every time he went out with a woman, almost like a badge. So, my lyric…is basically me telling a guy like that to grow up, quit bragging about how much sex you've had because nobody actually cares, and just learn how to be a decent human being."
Listen the The Red Newts' "Don't Tell Me to Smile" below. As Cutler says, "I think if everyone was able to shame catcallers into nonexistence, the world would be a better place!"