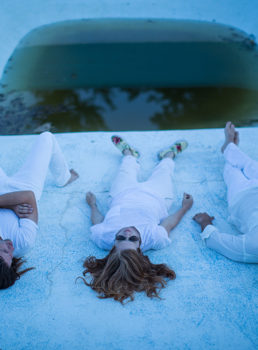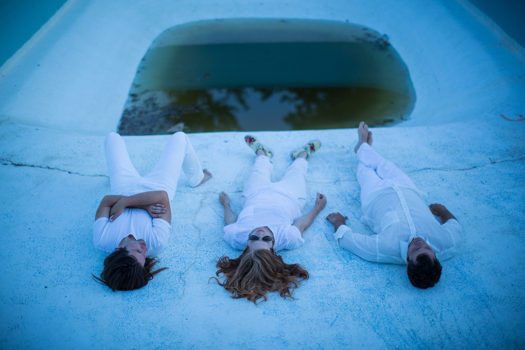 In my years as a music publicist, I learned how difficult it was to get one of your artists interviewed on NPR (one of the few press hits that actually might sell some records). At a bare minimum it typically requires new music. Pitching a seven-year old song would get you laughed out of the producer's inbox.
But listeners to Weekend Edition this summer heard a new segment about a song that came out in 2012. Vermont band Swale joined host Scott Simon to discuss "If You Get Lost." The "news peg," such as it was: They'd submitted it to the annual NPR Music Tiny Desk contest. Though they didn't win, they got one hell of a consolation prize.
The national spotlight came tinged with shadow though. For while Swale has no shortage of upbeat rockers – many of which vied for this list even after I eliminated their latest album from contention (since I already wrote about all the songs) – "If You Get Lost" might be their saddest ballad. Singer Amanda Gustafson wrote it 15 years ago for a friend suffering from heroin addiction. It soon suited other people in her life as well – including her husband and Swale's co-frontperson Eric Olsen, himself a recovering addict.
The NPR interview fills in those biographical details, but you don't need the band's personal backstory to get the gist. Though not a single lyric explicitly references drugs or addiction, the whole story – the tragedy mixed with a glimmer of hope – comes through in the words and in Gustafson's singing.
She concludes the interview by saying, "Over the years, I've had many people to sing this song for… I think, unfortunately, we're going to continue to have to find ways to honor this heartbreak."
Postscript: "If You Get Lost" might be a tougher listen than most of Swale's music, particularly for anyone with their own history with addiction or addicts. So I'll add a much louder – and, perhaps in this context, cathartic – bonus track, one of the band's other best songs of the 2010s:
Check out more entries in our month-long series on The Best Songs of the 2010s.