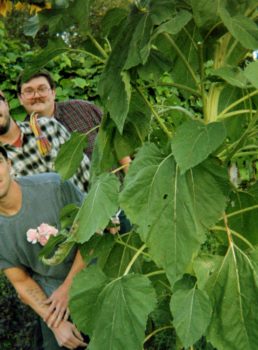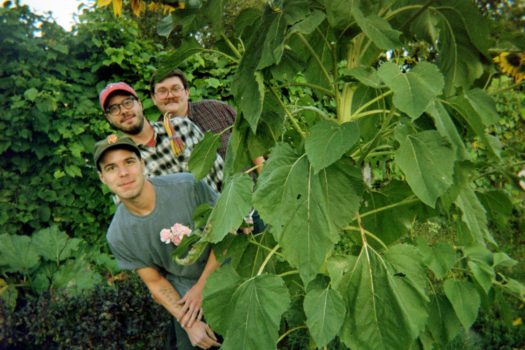 "Love Will Tear Us Apart." "Blue Monday." "Tell Me When It's Over."
As you can tell from the genre's song titles alone, post-punk is not known for being cheery. The chorus of what might be post-punk's most iconic song sings about being crushed by double-decker bus. And that's one of The Smiths' happiest songs!
But on their new album, Vermont trio Community Garden deliver the most unlikely of combinations: upbeat post-punk. "Don't Sweat It," says the title track. "Brush It Off," another encouraging title. Or how about "Be Honest" – that's just good advice!
Frontman Alex Raine said writing non-bummer songs didn't come easy. When the band wrote catchy music for several early songs, he struggled to pen lyrics that matched the mood. "I eventually thought, 'why don't you just try and write a song about being happy?'" he says. The rest of the album followed from there.
Similarly out-of-character post-punk subjects include successfully getting over a breakup ("Thirty Days Without An Accident"), embracing sobriety ("Patchwork"), and the rewards of learning to trust ("Planted"). In one case, album standout "Here/There," Raine even re-wrote formerly downcast lyrics to fit the new mood – and to avoid scaring off a new paramour. The prominent bass lines and heavy reverb may signify post-punk, but the feel-great messaging could come from bubblegum pop.
Despite the band's best efforts, some angst does slip through. Raine's attempts to write upbeat lyrics for "Normality" failed as he responded to the news (hard to be upbeat about that), and he says that, despite the good advice in the song's title, "Be Honest" came out angrier than planned. But overall, Don't Sweat It offers a rare post-punk album that's made more for celebrating with friends than sitting in a dark room alone.