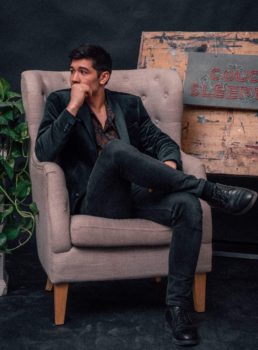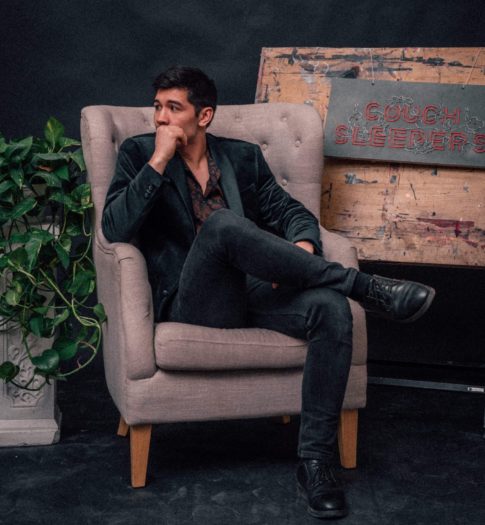 Recording an entire album in one's bedroom used to be a feat of DIY ingenuity. With modern technology, though, it's no longer a big deal. Billie Eilish recorded her blockbuster debut in her brother's bedroom and it doesn't sound lo-fi or hissy or any of the other hallmarks we used to associate with "bedroom recordings."
Harrison Hsiang wrote, produced, recorded, and mixed his band Couchsleepers' debut album Only When It's Dark in his bedroom. Yawn. But he takes it one step further. It's a bedroom album – about that very bedroom.
Hsiang says he didn't set out to create a concept album about bedtime (and that's not just "bedtime" in the euphemistic sense). But "sleep" is in the band name and a topic he gravitated towards. "Sleep has always been a fascination of mine and its certainly a preoccupation in my songwriting," he says. "It's literally vulnerable, not just in the sense of loss of awareness, but also in the emotional earnestness that accompanies that sort of liminal state."
If "liminal" sounds like a big sciencey word to throw around, Hsiang has the CV to back it up: He's currently earning his PhD in neuroscience and he studied sleep function in college. But the smartest thing he does is build the album around universal themes you don't need a "Dr." in front of your name to understand. It's a breakup album, more or less, and it turns out the two concepts naturally intersect: sleeping alone, sleeping with someone else, not being able to sleep at all, etc.
For an album about sleep, though, Only When It's Dark probably isn't very conducive to it. Vulfpeck's silent Sleepify this is not. A layered, dense production, these nine tracks frame Hsiang's lyrics with horns, strings, backing vocals, and much more. He alone plays seven instruments, and brings in a dozen-plus friends to do the rest. Grizzly Bear and The National offer obvious sonic touchstones, but spiritually, this is the indie-rock successor to Sinatra's In the Wee Small Hours of the Morning.
Listen to Couchsleeper's Only When It's Dark below, and buy it at Bandcamp.
Check out more of the best indie music from Vermont bands here.