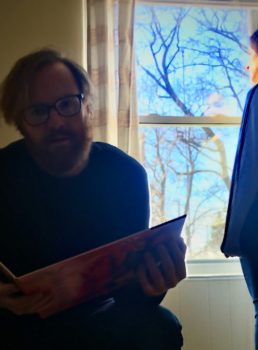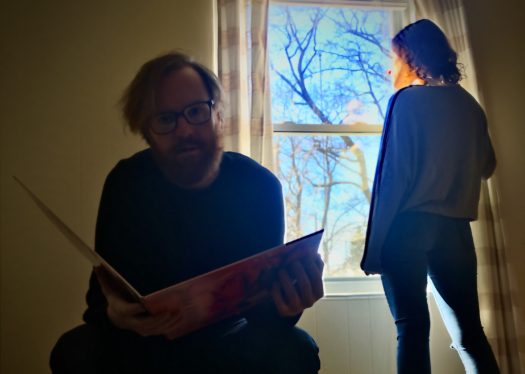 Lotta train songs in the history of American music. "I've Been Working on the Railroad." "City of New Orleans." "Wabash Cannonball." Johnny Cash did a whole album of train songs in 1960. Then, two years later, he did a second.
Train songs as a staple of American music pretty much dried up when riding the train here did. Unless Joe Biden records an album about his beloved Amtrak, our supply of new train songs is in short supply.
But Eastern Mountain Time aka. Sean Hood has stepped in with a new addition to the train-song repertoire. And it's not some vision of himself riding the rails as a Depression-era wastrel. For one, it's the hardest-rocking song on his upcoming album Seven, not an old-timey folk ballad. And it's a song about an actual cross-country train ride he took only a few years ago (turns out that still happens!), and the personal journey that led him to those four days aboard the California Zephyr.
Hood wrote "Dolores Park" about the park in San Francisco, where he spent a lot of time in his 20s. He made a bunch of, in his words, "questionable decisions" and, after a few years wearing himself down living that 21st-century-beatnik life, decided to move back home to the east coast. So he hopped aboard. He writes:
The train ride across the country was one of the best experiences of my life. I was alone. I had a bottle or two of bottom shelf Canadian whiskey, a pack of ephedrine (a highly irresponsible stimulant that I would buy for my asthma when I couldn't get inhalers and that I would abuse immediately), and enough cigarettes for me to speed-smoke one or two at every stop along the way. I read Woody Gurthrie's Bound for Glory on that trip. I watched someone get pulled from the train and handcuffed for transporting a whole bunch of weed, which we'd been smelling in the compartment since leaving California. On a rainy night somewhere in Ohio (I think) I had White Castle for the first and only time in my life. It took about four days to get from Oakland to Philadelphia and they were gorgeous days.

On a train there's space and time to grow as you travel. I've always loved that about trains. You can really only move so fast on land.
So, when in the chorus he disputes the cliché everyone uses for railroad noises ("Trains don't whistle, they cryyyyyy"), he knows of what he sings. I asked him about correcting the record on train sounds. He says, "The 'cry' bit…. I don't know. Don't they seem to moan and cry? There's a true melancholy there. Describing that sound as a 'whistle' gives a train's disposition a little too much credit for my taste."
Listen to "Delores Park" below, and tune in to @highergroundmusic on Instagram on April 7 for his live-from-home album release show.
Check out more of the best Americana music from Vermont musicians here.