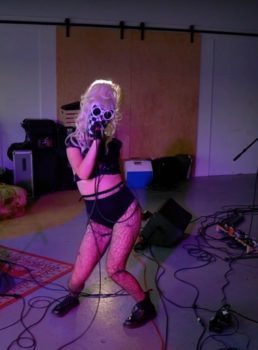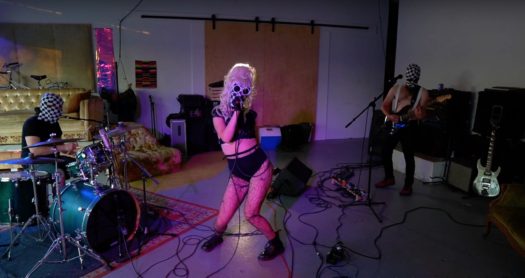 Music festivals have been cancelled this summer – barring, of course, your occasional Smash Mouth-headlined superspreader event. In lieu of putting on new shows, established festivals have tried a variety of "virtual" events. Some have gotten a series of artists to perform from their homes; some have been re-airing a bunch of old performances. All are trying to make it feel like an event, with varying degrees of success.
One small local festival in Vermont called Night Doll took an approach that, to me, came closer than most to capturing the energy of live music. The bands all performed in the same room (separately, performances were all pre-taped), an eccentric garage decked out with all manner of thrift-store finds. The same-room setup made it feel more like one big event than a bunch of home performances grouped together. It also allowed a broader range of sounds; solo performers with guitars have dominated the live-from-home world for obvious reasons, but Night Doll can venture further afield.
Helping keep the energy high, they roped in a particularly theatrical set of local Vermont performers, from drag queen Shani to dancing pop-punkers Boys Cruise to cabaret-punk band Miku Dazu, who organized the whole thing. Pop songwriter-producer Princess Nostalgia had costume changes and a light screen, Pink 802 knocked out some gender-flipped Blink-182 covers, and Jesse Taylor Band brought '90s alt-rock vibes and a pair of "What the Fuck" sneakers that stole the show.
There's not a dud in the bunch. It felt like the sort of "real" festival where you could wander around and at any moment discover something new and amazing. 
Watch all six performances below.