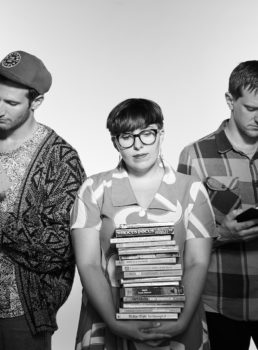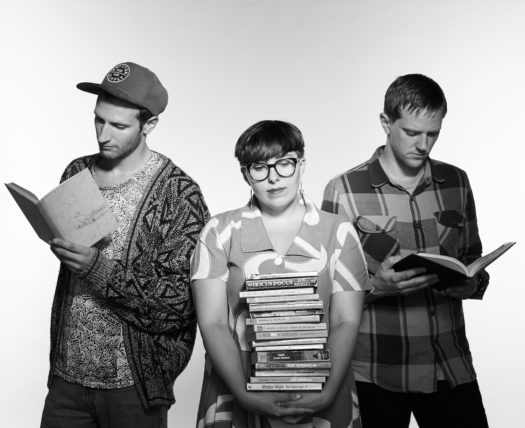 Vermont trio The Leatherbound Books describe their sound as "pop-tinged indie rock with crushing low self-esteem," but in their new music video, they aim for something more empowering. The clip for "I Doubt It," off their recently-released debut album These Were the Days, shows women getting dolled up to stay in (while frontwoman Jackie Buttolph plays bass in her bathtub).
"This song is about the urge to withdraw, to carve out a solitary space, in order to feel grounded," Buttolph writes in an email. "The video features an all-too-real experience of mine (pre-pandemic): I get ready to go out, lots of effort, feeling cute – then the self-doubt comes crashing down and I decide I'd rather stay safe and sound in my apartment. Much like this moment in The Grinch. Rather than showing the sad take on this experience, I recruited my favorite selfie takers to show how hiding yourself away can be self-affirming."
It's like the indie rock version of Warren Zevon's "Splendid Isolation," but without the dark undercurrents. Watch the video below, and pick up their album at Bandcamp.