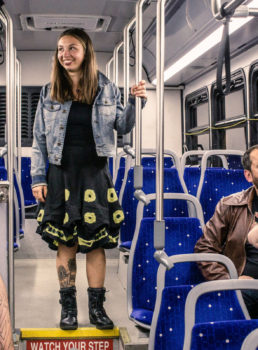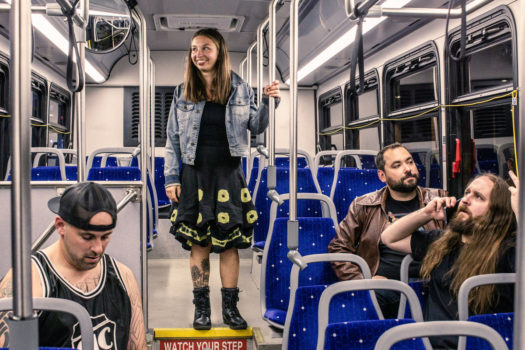 It's hard to write a pop chorus with the word "emigrate," but Jesse Taylor has managed just that on her song "Blue," one of the highlights of her new '90s-rock-indebted EP Ever-changing. It's the best five-dollar word in an alt-rock song since "copacetic."
The song "Blue" details a ocean-spanning romance headed for the rocks, and with specific details like thinking through emigration options and fretting over five-hour time differences, no surprise it comes from personal experience.
"This song is about falling for someone who lives in a different country and then realizing that it's not super realistic for either of us," Taylor says. "I was having a rough day and I called this someone, who was wasted and unable to communicate at the time, so I went out on the porch and this whole song came out in a voice memo. All of my songs start with me and my acoustic so I love how this one (and all of them) got to grow and morph and sound so, so full and complete with the whole band."
Whole-band it is, as "Blue" – and the whole EP – recalls brash '90s alternative-rock from Hole to Weezer. She cites Courtney Barnett and Big Thief as influences too, but Taylor's songs are easier to pump your fist to. Listen to "Blue" below, then pick up the Ever-changing EP at Bandcamp.
Check out more of the best new rock music from Vermont artists here.