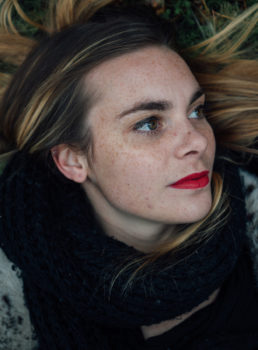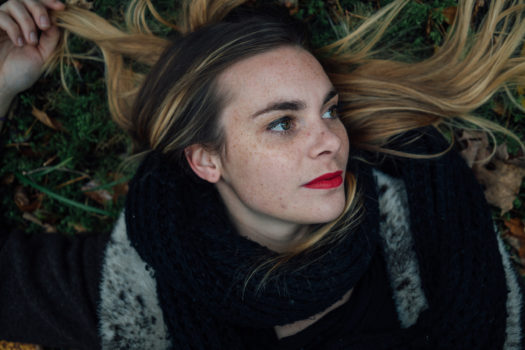 In 1966, Sam the Sham and the Pharaohs had an unlikely hit with "Little Red Riding Hood," a novelty song about a wolf putting the moves on a forest maiden (though after their previous hit "Wooly Bully," perhaps nothing that followed can be described as unlikely). That wolf was lascivious, with leering lyrics like "What full lips you have / They're sure to lure someone bad…" So much for sheep's clothing!
The tables turn in Francesca Blanchard's new video for her terrific single "My Heart." It stars the Michael Cera of wolves, shy and reticent as he leads her on a slo-mo forest chase. He's like a more adult version of Hobbes to her Calvin and a whole lot different than Sam the Sham's wolf – less "Wild Thing," more Where the Wild Things Are.
The song itself is probably the best of Blanchard's career so far, shimmery pop electronics glistening over a folk song at heart. The combination recalls other recent folk-pop melders like Bear's Den or Frances Cone. A killer guitar solo (courtesy of Zack DuPont of the DuPont Brothers) and beautiful trumpet accents (Christopher Hawthorne of Barika, who also aces the production here) push it over the top.
Watch the video below, then buy the single on Bandcamp.
Click here to discover more of the best new pop music in Vermont.