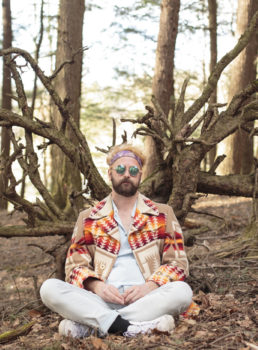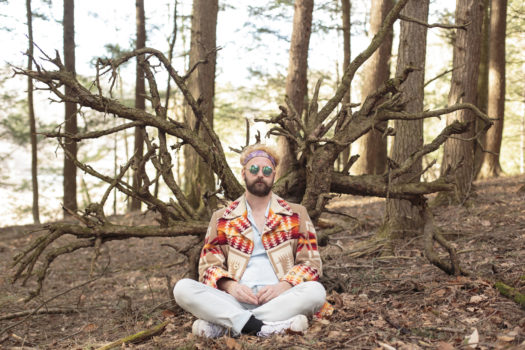 When I wrote an introduction to Burlington's music scene for Vice in fall of 2015 – it was peak Bernie and the country seemed very interested in what the deal was up there – the first band I spotlighted was Madaila. Though barely a year into their career, Madaila seemed poised to be Vermont's next big breakout, the dance-pop Phish or Grace Potter (though I guess these days the dance-pop Grace Potter is Grace Potter). The band earned millions of Spotify streams and garnered national attention from places like Paste and Relix. It seemed only a matter of time before they got a song placed in the right ad or an opening slot on the right tour and went supernova.
It wasn't to be. Last fall, frontman Mark Daly broke up the band (okay, "indefinite hiatus"). He felt he needed to spend less time grinding on the road and more at home raising his son, but he describes the decision as one of the toughest of his life. "It was so hard letting down and hurting my bandmates and everyone who has helped Madaila," he writes in an email. "The indecision, uncertainty, and anxiety slowly ate away at me. It would have been easier in a business sense and in terms of a better/clearer chance towards success to just keep going and not throw a wrench in the whole thing. But in the end, I needed to be here for my family, to take care of myself and make sure I was happy and sane, and to benefit the art as much as possible."
Daly didn't go away for long. Less than a year later, the pop music savant has already returned with a new project and a double record in tow. Like Madaila, he named it after himself in a not-immediately-obvious way: "Ernest," for his middle name. And like Madaila, the first single is a neon-coated earworm of electopop joy.
He says the first half of this double record – the more electronic side – came from studying modern pop songs to see how they worked (an extremely Rivers Cuomo move). "Sort of a writing exercise, I started writing my own sort of pop tunes using tools and tricks that I was hearing," he says. "It was all in an attempt to, in a way, poke fun at some of the ridiculousness that is in modern-day pop tunes." He almost called the record Pop Song Playbook.
Not surprisingly, he heard a lot of Autotune in his research. He decided to pay tongue-in-cheek tribute to this potentially cool tool that seemed wildly overused ("I'm not gonna get all grumpy old man…[but] people use it to cover up the fact that they can't sing worth shit"). He said messing with Autotune inspired the melody, though the song "Autotune" uses the effect sparingly. "'Autotune' isn't actually about Autotune at all, which I kind of like," he says.
Listen to "Autotune," the debut single from Ernest, below, then go support the release of the double album I'm Gonna Do It (Anyway) on GoFundMe. (photo credit: Brendan McInerney)