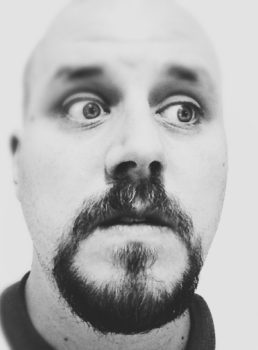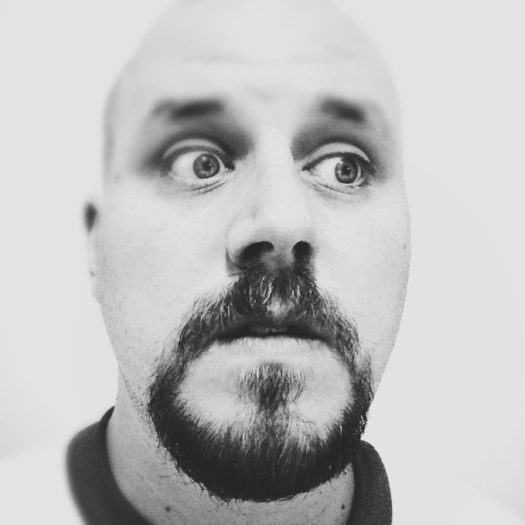 Post-punk music has a long history of addressing sorrow – after all, two of the most iconic songs of the genre are titled "Love Will Tear Us Apart" and "Boys Don't Cry." On his new two-song EP Two Tragedies In The Key of F, Vermont songwriter Gary Peters aka. Ghost Weapons continues the tradition. But rather than addressing the malaise of the human condition broadly, he uses the loud, anthemic music to help deal with personal tragedies far closer to home.
The first song, "Auroras," addresses his father's recent death after a battle with multiple sclerosis. He calls it "a song to help the healing, and a remembrance of a good man whom I had a difficult relationship with." In an email, he elaborates on the song's most provocative line: "What if science has it wrong?"
"This is sort of my constant struggle with the scientific and the spiritual," Peters says, "wanting to believe in something, yet not subscribing to any religion and having a strong background in science (I studied geology in college). The line is really me asking, what if there is some sort of afterlife/energy where we all end up? After having regrets about missing out on so many good years with my Dad…just sort of holding onto a flickering hope that our paths will cross again in some way."
Like a rougher-voiced Interpol, "Auroras" draws on post-punk pioneers Joy Division and the Cure for an epic swirl of passion and noise. Then second track "New Teeth" gets a little funkier, with a Talking Heads bass line propelling the verses into an arena-filling chorus. The lyrics address a more internal sort of tragedy than "Auroras": Peters' social anxiety and history of inadvertently pushing away his friends. He sings:
You wanna talk about how old tongues get run over new teeth?
I just watch it on the sidelines, it's wise not to compete
And I spent half my days in those trenches, I survived
Still know how to turn a word into a dagger… open wide
Two Tragedies In The Key of F is a one-off, he says, "kind of a tribute to those classic non-album singles bands like New Order and the Smiths used to put out." Listen to it below, then download for free at Bandcamp.
Click here to discover more of the best new rock music in Vermont.