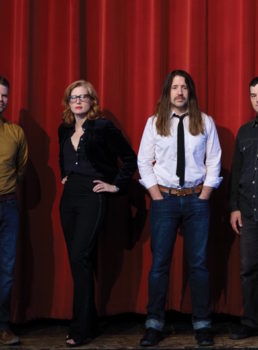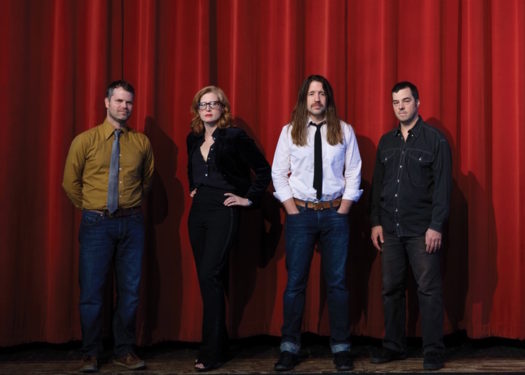 Anyone who listens to Marc Maron's WTF podcast knows he is a vinyl obsessive. And anyone who follows him closely on Twitter will knew he is also a fan of Vermont quartet Swale (he's shouted out both of their first two albums). So Swale's newest track "Release Your Records" – sort of a theme song for the vinyl revival – will be right up his alley.
It will also be up the alley of any other vinyl aficionado, or really just anyone who cares passionately about music. However, Spotify users might not spot all the plays on words singer Eric Olsen packs into the lyrics. Here's three puns in as many lines: "Spin the story of your life / Roll your sleeves and show your stripes / Deep cuts aren't made with knives."
The music also pays tribute to the golden age of wax, blending classic-rock swagger with a touch of Stax soul. Its release celebrates a successful Kickstarter for the band's third album There's No One Here, which will come out this summer digitally and – of course – on vinyl.
See how many vinyl-related puns you can spot in the lyrics:
Release your records
Tell us all about yourself
Open up and take them off the shelf
These tables they won't turn themselves

Talk about when you were 33 and barely alive
It's a miracle you even survived
Now look at you, you're 45

Someone said it was lost in the confusion
You can bet it cost us the revolution
You got stories to tell
You got god on your side
But no one makes it out alive

Release your records
Spin the story of your life
Roll your sleeves and show your stripes
Deep cuts aren't made with knives

And off the record
I can't tell who's still on track
You've got your songs but who's got your back
Now look at us, we're made of wax
Click here to discover more of the best new rock music from Vermont.