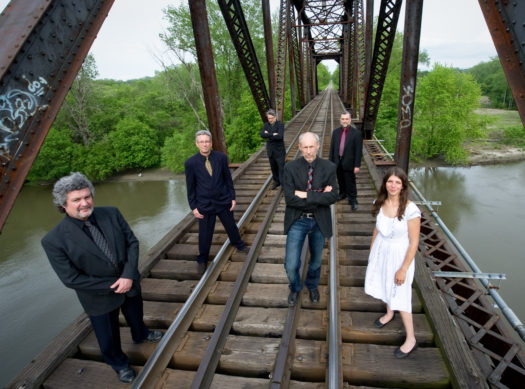 The Bluegrass Gospel Project has been playing around Vermont for 16 years, over time becoming a lot more bluegrass than they are gospel. On their new and final album Delivered, they dig deep into their secular repertoire for some surprising covers.
Some of the songs' origins won't surprise anyone who listens to roots music: The Steeldrivers, Patty Griffin, Buddy and Julie Miller. But on others, they reach a little further outside the standard bluegrass repertoire.
Recorded live, Delivered dips deep into the well of country music – and not old-time country that would appease any bluegrass fan, but modern, Nashville-slick country from Miranda Lambert ("Somewhere Trouble Don't Go") and Alan Jackson (a gorgeous a cappella "Precious Memories"). They cover Los Lobos' "Down On the Riverbed," which in their hands sounds like a folk standard passed down for generations. Best of all is a revelatory bluegrass take on Jimmy Cliff's iconic "Many Rivers to Cross," which singer Colby Crehan imbues with a world of heartache.
Listen to the Cliff, Los Lobos, Alan Jackson, and Miranda Lambert covers below, then buy the full album on their website.
Click here to discover more of the best new Americana music in Vermont.