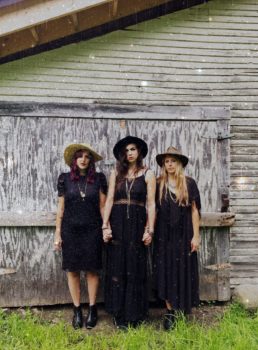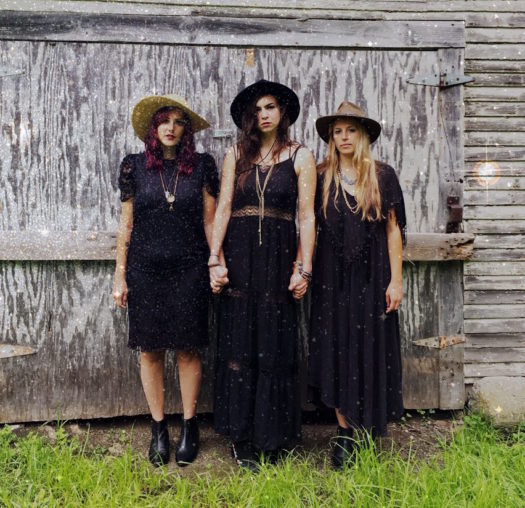 If you've ever heard anyone end a sentence sounding like haunted house door creaking open, you've heard "vocal fry." A viral Guardian article in 2015 argued young women employing the verbal tic wouldn't be taken seriously – the same argument used against other supposedly ditzy tics like "like" and ending every sentence as if it's a question? Half the titles on YouTube explaining vocal fry include the word "Kardashian," which gives you some idea of the speech pattern's reputation.
Inevitably, people criticizing the way young women speak inspired a backlash. Then a backlash to the backlash. Etc. All of which figures into the debut single by Vermont-Massachusetts "gravecore" trio Jessica Rabbit Syndrome titled, appropriately, "Vocal Fry."
"I had read an article about how women are disparaged for vocal tics or speech patterns that people consider unprofessional such as vocal fry," singer Ali Evans says. "But the author suggested that these types of speech patterns or word choices were actually something of a code, that the nuances allowed women to communicate with other women. It made me think about how I communicate in a very specific way with my girlfriends, using certain words or changing my inflection, and knowing that they understand what I'm saying in a certain way that maybe others would not. I'm not for or against vocal fry because it is super annoying, but I was mostly trying to channel this rebelliousness towards women being told to sound a certain way."
Like early Blondie or the Pixies, "Vocal Fry" is garage-y and catchy as hell, with a dollop of girl-group backing vocals sweeting the punk pie. And though it doesn't take a hard stand for or against vocal fry specifically, the song and the band are explicitly pro-woman generally, having formed right after Trump's election. The name Jessica Rabbit Syndrome ties into that feminist bent, inspired by a conversation Evans had with her therapist.
"There is this great line in Who Framed Roger Rabbit where Jessica Rabbit says 'I'm not bad, I'm just drawn this way,'" she says. "My therapist and I were having a discussion about the idea of being seen a certain way, the 'gaze" if you will, and putting your middle finger up to it. I kept the phrase 'Jessica Rabbit Syndrome' in my back pocket for years, and always said it would be the name of my band one day. Then after the election last November, we decided that the time was now."
Listen to "Vocal Fry" below, along with b-side "Winter Bender," a heavier stoner-rock song "inspired by the cold, dark perils of a New England winter." You can download them both at Bandcamp and follow the band on Facebook.
Click here to discover more of the best new rock music in Vermont.