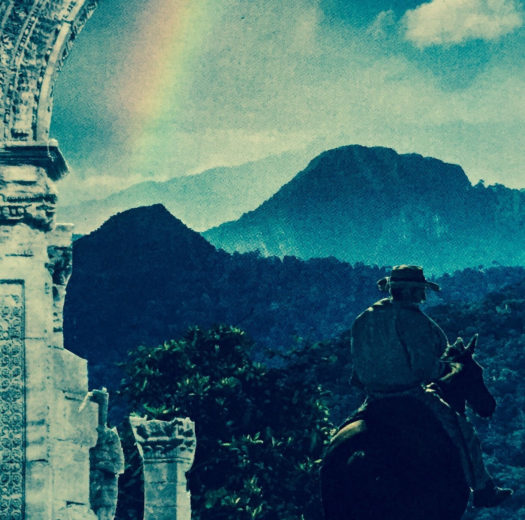 In a blog post last year on reclusive electronic producer Chance McNiff, Vermont alt-weekly Seven Days wrote, "McNiff has been slightly dormant in putting out his creative production — [latest release] Sequoiahedron was released in 2013. Maybe if we clap our hands and believe, he'll magically produce new tracks for us to ponder." Well, it must have worked because a few days ago McNiff quietly dropped a new EP on Bandcamp. Titled Thoughts Count, the album is spare and haunting, channeling at times the ambient sides of Aphex Twin or Nicolas Jaar.
McNiff says he recorded the five tracks last month after having spending the past few years learning his way around a new wall of old-school synthesizers. Each song was recorded in single live take of plugging in wires and twirling knobs, and was influenced his fellow Vermont musicians Chris Weisman, Ruth Garbus, and J. Mascis collaborator Kurt Weisman. Listen to the new EP Thoughts Count below, and download it for free on Bandcamp.
Check out more Chance McNiff on Bandcamp.
Click here to discover more of the best new electronic music in Vermont.