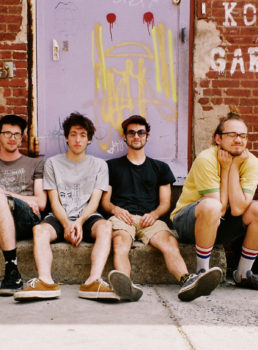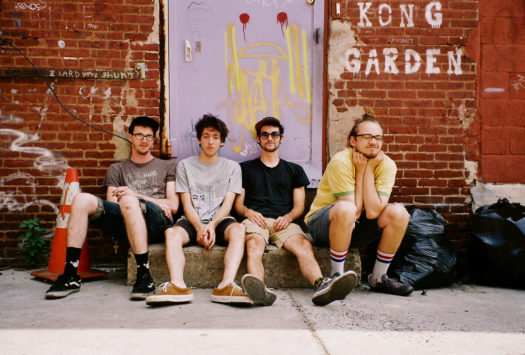 Apartment 3's stated influences are a mix of beloved '90s indie-rock bands (Pavement, Pixies) and current artists that also model themselves after said beloved '90s indie-rock bands (Thee Oh Sees, Ty Segall). So you know where these guys are coming from. But though their lineage is straightforward, this Vermont quartet beautifully executes the lo-fi crunch of their forefathers. The ten tracks on their self-titled debut album, just released on indie label Section Sign Records (which also released one of 2016's best albums, Violet Ultraviolet's Pop City), are blissfully fuzzed-out garage rock perfect for headbanging through clouds of weed smoke.
"Slacker" was the semi-derogatory label given this music in the '90s – and the band itself embraces the term – but the washed-out vibes can't hide serious songwriting. Beneath the haze, the catchy gems bring in beachy "woo-ooo" backing vocals and wonderfully whacked-out guitar solos, showing that slacker needn't mean half-assed. Recorded in a bedroom recording studio (in, we assume, some building's apartment #3), Apartment 3 is a great new addition to a laid-back-punk genre that never quite hit the mainstream but never went out of style either. Listen to the album below.
Check out more Apartment 3 on Bandcamp or Facebook.
Click here to discover more of the best new rock music in Vermont.