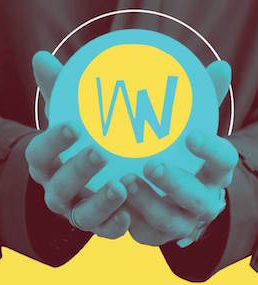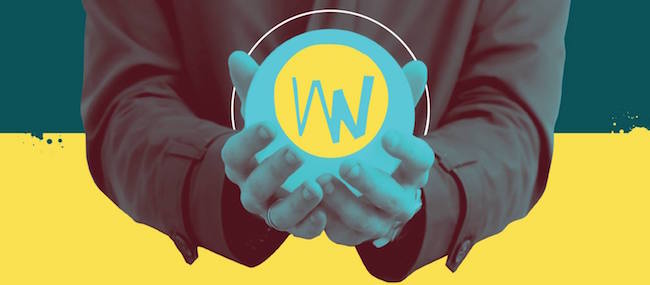 We normally don't do concert previews here. My goal with this young blog is to spread the gospel of Vermont music to an audience beyond the state's sometimes-confining borders. And writing about regionally-specific events generally goes against that mandate.
This weekend's Waking Windows festival is an exception.
Waking Windows is the Vermont music scene in microcosm. In some respects the Burlington equivalent of SXSW, Waking Windows surrounds a few bigger names (Real Estate and Dan Deacon this year) with dozens of the state's best local bands. Naming the best Vermont artists playing the festival almost doubles as naming the best Vermont artists period. And that is exactly our mandate.
And there are a lot to get through. My plan was to highlight just ten or twelve here, but the list ballooned as there were too many I couldn't leave out. In fact, to put some limit on this thing, I excluded anyone I've already written about at length before. They're all worth seeing too of course, so read their various posts to catch up:
• Apartment 3: "The Dream of the '90s Is Alive in Apartment 3, Your New Favorite Lo-Fi Slacker Band"
• Tyler Daniel Bean: "This Music Video Hauntingly Depicts Depression Taking Over"
• Blowtorch: "Trump Inspires Reagan-Era Punk Band to Finally Release Its First Album"
• Erin Cassels-Brown: "Near-Death Experience Gives Street Busker New Purpose on Debut EP"
• Cricket Blue: "Gillian Welch Meets Annie Wilkes in a Folk Song About a Milkman Obsession"
• Ebn Ezra: "Japanese Synth-Pop and The Little Mermaid Inspire Haunting Electronic Album"
• Henry Jamison: "Vermont's Latest Breakout Henry Jamison Gently Electrifies Gordon Lightfoot Cover"
• Hellascope & Kiefcatcher: "Four New Doom Metal EPs to Get You Through the Winter"
• The Mountain Says No: "Hear an Epic Post-Rock Song About 'Game of Thrones' Fandom"
• The Snaz: "America's Best High School Band Grows Up (And Wishes You'd Stop Focusing on Their Age)"
• Swale: "A Song Celebrating Vinyl That Marc Maron Would Appreciate"
Below, find our picks for the best twenty-plus Vermont artists playing Waking Windows this weekend. But even if you're not going to Waking Windows – even if you've never heard of Waking Windows – these artists are among the best the state has to offer and well worth your time.
Amelia Devoid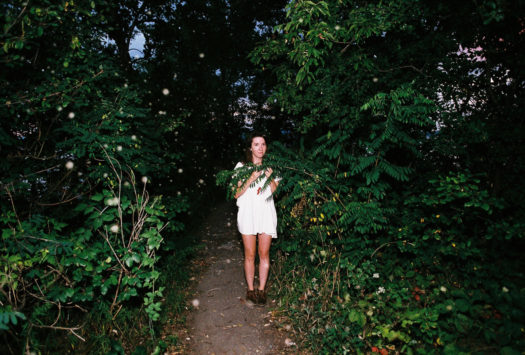 Devoid's newest single "Woman Is Silence" features an image of moon on the cover, which seems appropriate – this music is spacey. Subtle beats and shimmering electronic waves back up gorgeous singing that echoes through your headphones and around your skull well after the track finishes. (And if you like her music, there's a lot more to discover in the column she writes about other electronic and off-kilter Vermont musicians for alt-weekly Seven Days.)
Barishi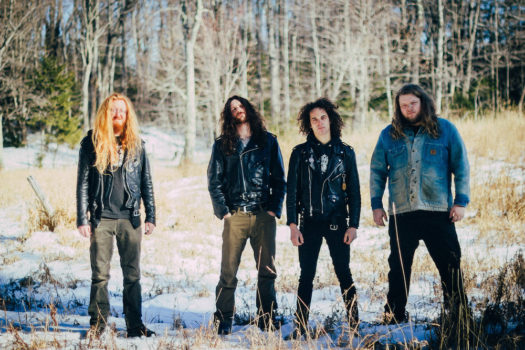 If you didn't guess from the long hair and leather jackets, perhaps some of Barishi's song titles will clue you into their genre: "Grave of the Creator." "Death Moves in Silence." "Bonesetter" (my personal favorite). Yes, Barishi are metal of the heaviest order. They combine doom riffs and the occasional throwback thrash with instrumental precision and growled vocals. Their latest music video for "The Great Ennead" features a use of animal skulls that makes Nine Inch Nails' "Closer" seem tame by comparison.
Black Rabbit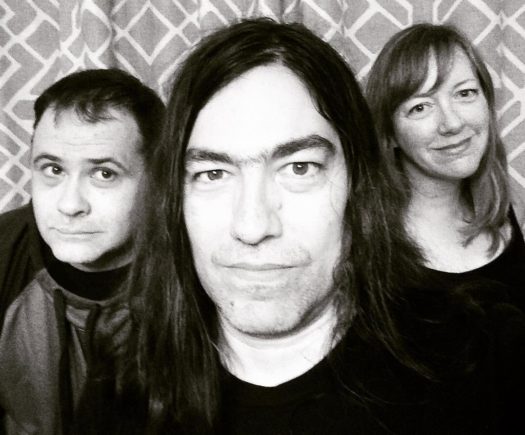 Worshipping at the church of CBGB circa 1976, Black Rabbit's music spans the gamut of the artists who played there: early Ramones to early Blondie. "Nicky Says" sounds like a nod to the Velvet Underground's "Candy Says," while "It's Cold" could be a lost Dead Boys song.
Blue Button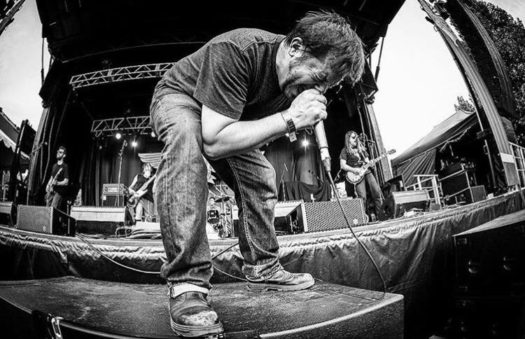 When Blue Button played Grace Potter's annual festival Grand Point North last year, Seven Days wrote that they might be "the loudest band ever on the GPN stage." The Stooges-inspired garage band certainly does know how to make a racket, but frontman Jason Cooley has a knack for writing catchy hooks that emerge from the walls of distortion.
Cam Will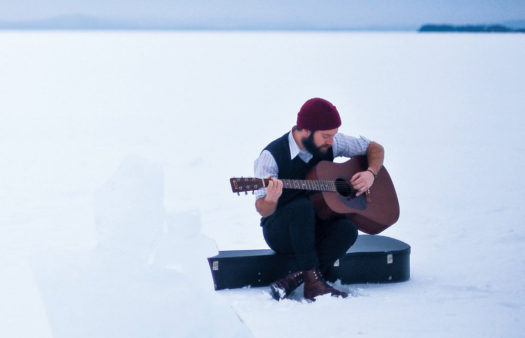 Not every musician gets written up on a cemetery blog, but not many musicians have had a career quite as odd and circuitous as Cam Will. As Cameron Boyd, the New Jersey native became a child actor with a recurring role in The Sopranos and a part in the forgotten kids movie Manny & Lo alongside an 11-year old Scarlett Johansson. He burned out on acting and moved north to become a songwriter, but you can sense his background in his lyrics, where some of his verses could be short films.
The DuPont Brothers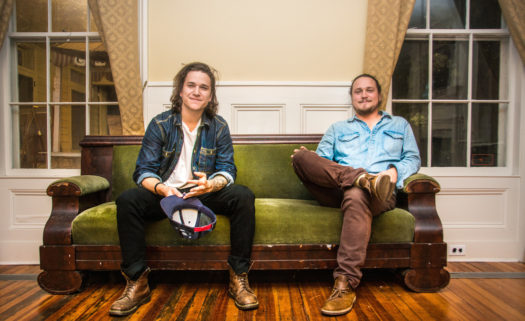 From Everly to Louvin, Americana music has a rich history of brother duos. Sam and Zack DuPont are the latest in the lineage, a pair of songwriters who began strictly in the folkie lane but have broadened their sound to incorporate touches of country and indie rock. Throughout their genre experimentation, though, their beautiful vocal harmonies keep them rooted to the brother-duo tradition.
Ellen Degenerates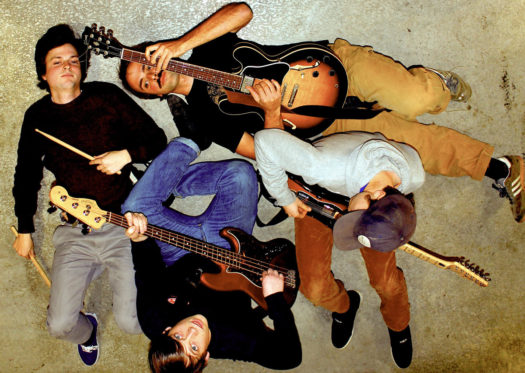 Ellen Degenerates is a great band name. So great, in fact, that two different bands are using it. Thankfully, the one playing Waking Windows is not the one that labels themselves "two-piece screamogrind." This Ellen Degenerates is an uber-catchy indie rock band whose debut EP Staleboat features clever and often cheeky lyrics. A sample, from the song "Winnebago": "Christopher Columbus and a New World chick / Some call him a modern hero / But he probably gave her syphilis."
The High Breaks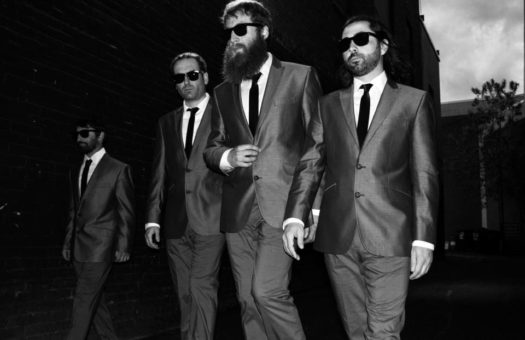 Despite being several hundred miles from the nearest ocean, Burlington, Vermont boasts not one but two of the best surf-rock bands operating today. Barbacoa are the veterans, having been on the scene playing spaghetti western-inflected surf instrumentals for decades (they share members with '80s-era punk band Blowtorch). The High Breaks are the relative upstarts, Barbocoa's younger, better-dressed brethren. They pay a little more fealty to the history of surf music than Barbacoa, with song titles like "Surf Showdown," "Voodoo Wave," or "The Big One" that sound like deep cuts from early Beach Boys album.
Iron Eyes Cody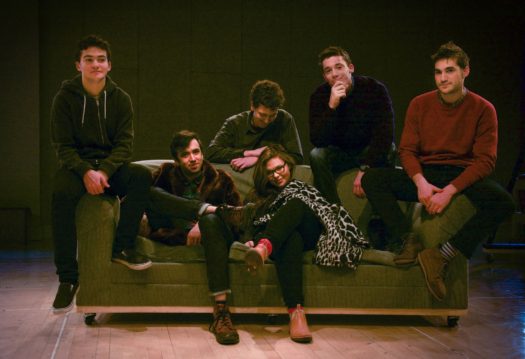 Middlebury's Iron Eyes Cody made my favorite album of 2016, and four months into 2017 I'm still listening to it obsessively. They make anthemic indie-rock in the vein of Edward Sharpe and the Magnetic Zeros or Decemberists that proves impossible to resist.
Ivamae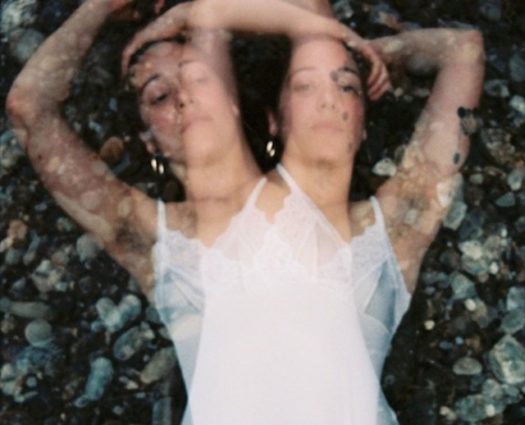 In the past year, Memphis songwriter Julien Baker has blown up everywhere from the New York Times to Pitchfork. Her sole album is only thirty minutes long though, so fans of hers would be well advised check out Burlington's Ivamae when they're looking for the more. Over spare and solo electric guitar, Ivamae sings haunting and ethereal songs on her debut EP Ocean Studios.
Lake Superior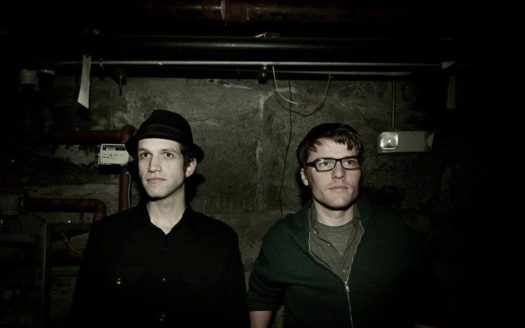 A blues-rock duo from the Rust Belt, now why does that sound familiar? White Stripes and Black Keys comparisons inevitably follow Lake Superior, who began in Detroit before moving to Vermont. They've recently added a third member, which should help blunt the more obvious comparisons –
though the Keys do tour with more members now too – and prove they are a great band in their own right.
Michael Chorney and Holler General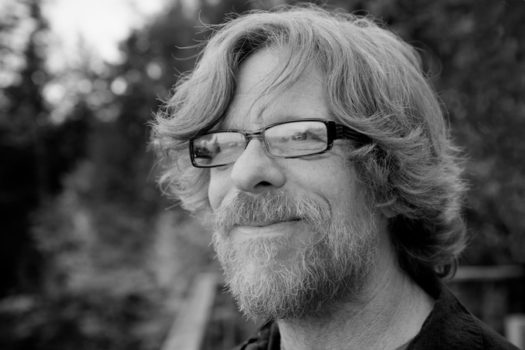 Michael Chorney is the Rick Rubin of Vermont Americana, a man who lurks in the background of many of the state's best albums. He produced Anaïs Mitchell, and helped her develop her recent New York musical version of Hadestown. He also helped polish the musical visions of the Dupont Brothers (listed above) and Maryse Smith, who would also be on this list if she hadn't moved to Philadelphia. Chorney's current band Holler General has released several albums that find him at his most raw, channeling old weird America sounds with delicacy and unexpected twists and turns.
Navytrain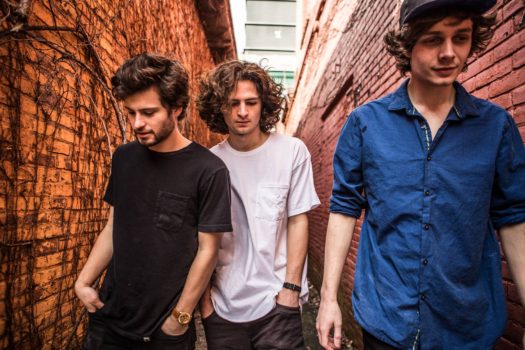 Navytrain's EP Souls may have been the most fully-formed debut of last year, a tight five-song package blending indie rock, country, and some seriously funky guitar picking. There's a sense of virtuosity and tasteful jamming slightly reminiscent of the Dave Matthews Band, but without Dave's more eye-rolling tendencies (if that's possible). They also released some seriously beautiful live videos for each track.
Old Sky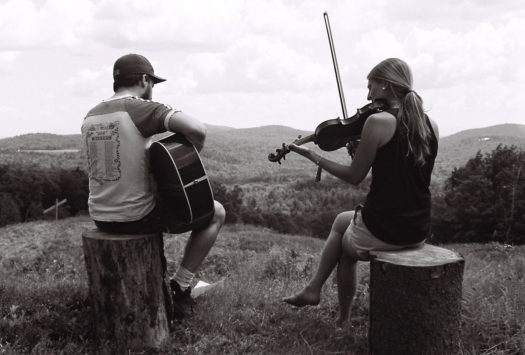 The duo of Andrew Stearns (guitar and banjo) and Shay Gestal (violin) rivals fellow duos Cricket Blue and the DuPont Brothers for prettiest harmonies in the state. They have yet to release a full-length album, but their two EPs exhibit a world of promise. "Tired Whistle" alone ranks as one of the best Vermont-made songs in recent years.
Quiltro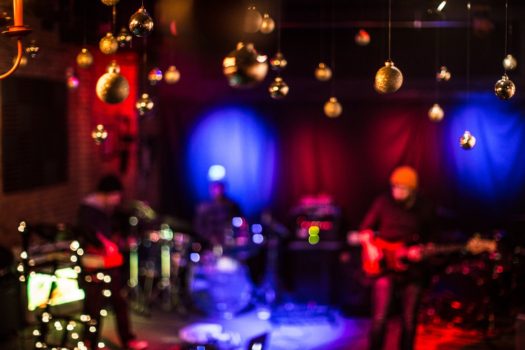 The two press blurbs on Quiltro's Facebook come from Psychedelic News Today and something called Doors of Perception Magazine, which should give you an idea of the trip you're in for. Unlike so much psychedelic rock, though, this trio's music doesn't feel at all aimless (or require drugs to enjoy). Speaking of psychedelia, honorable mention here to Siding Spring, who sound great in the one live video they've released.)
The Pilgrims
The Pilgrims' music videos exude a distinct Tim and Eric vibe, though how much of that is deliberate irony and how much is a genuine lack of technical ability is hard to say. Even if it's the latter, they turn a weakness into a strength with goofy, supremely low-budget animation that looks like Flash videos circa 1998. The visuals fit the sound, cheeky punk rock with titles like "Treap Chick" and "My Bad, Wrong Horse."
Rough Francis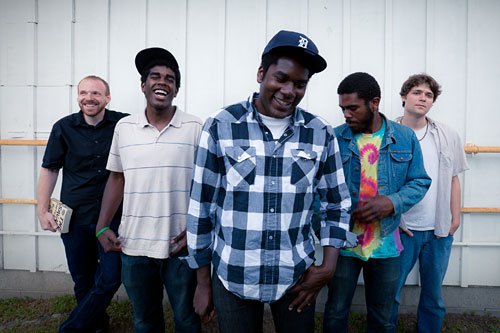 One of the few (only?) bands on this list to have their own Wikipedia page, Rough Francis are best known as the progeny of Detroit punk icons Death. But in the nine years since they formed, the younger punk band has come to stand on its own, earning writeups in SPIN and Consequence of Sound, who said "their impact on the punk scene will be felt for decades to come."
Sleeping In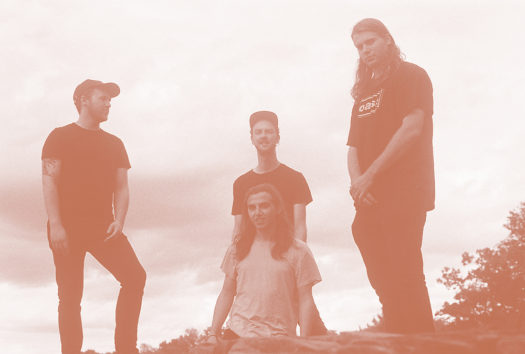 Sleeping In have a song called "Big Starr," but you'd have to bury deep beneath waves of distortion to find any hint of Alex Chilton and co's catchy power-pop. It's in there, but like My Bloody Valentine or The Besnard Lakes, the melodies lie beneath a whole lot of beautiful haze.
The Smittens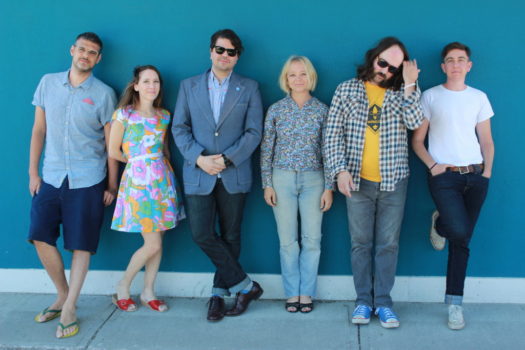 A decade ago the Smittens were one of the most prolific bands in the state, but these days they mostly seem to come together once a year to play Waking Windows. Even googling "smittens" finds their website buried beneath multiple distributors of truly ugly mittens. Nevertheless, the records they have made over the years rank among Vermont's catchiest music ever. They wear the term "twee" like a fuzzy badge of honor, hearkening back to the 1990s where cute and simple DIY love songs were not something to be looked down upon.
Some Hollow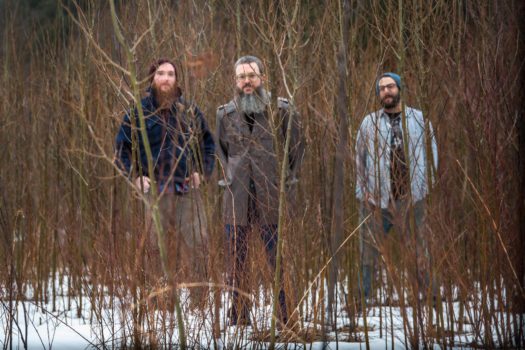 From their press photo – bearded dudes posing in a snowy forest – you might guess Some Hollow played folksy Americana or, possibly, seriously heavy metal (see: Barishi). They do neither. This relatively new indie-rock trio at times channels Cheap Trick, at other times muscular country singers like Chris Stapleton. They draw from an array of influences, but at no point did I hear either banjos or double kick drums.
The Welterweights
The most promising newcomers on the lineup, The Welterweights haven't actually released any recordings of their own (just the radio session below). But the four band members are all artists we love and have covered: Kelly Ravin, Erin Cassels-Brown, Lowell Thompson, and Willoughby Morse of Madaila. Bridging two generations of the Vermont's best musicians, the band blends southern rock and country – at least in the video, we'll see what happens once they start recording.
Willverine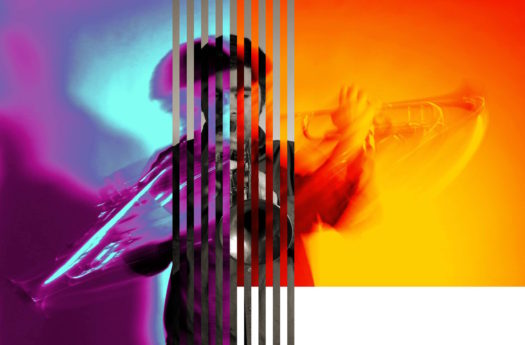 The elevator pitch for Willverine is short and sweet: electronic music performed by a trumpet player. The music backs up the gimmick though, catchy and soulful pop songs with no shortage of horn solos.
Wren Kitz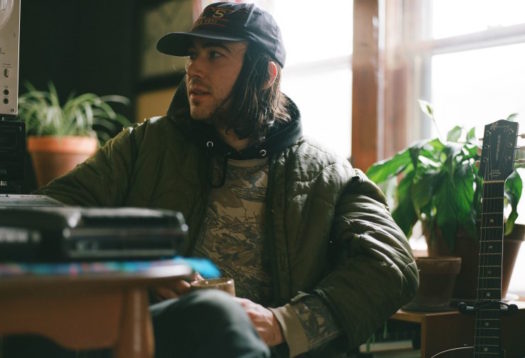 With writeups just this month from SPIN and Tiny Mix Tapes, recently-signed NNA Tapes artist Wren Kitz is poised to be one of the buzziest local acts at the festival and probably of the year. A longtime member of psych-rock band Paper Castles, Kitz's solo stuff is quieter and stranger. He takes tape loops and found sounds and lays them under his slow, meandering melodies. It's mesmerizing and haunting stuff, and with his NNA Tapes debut out in June, he's someone the world will likely be hearing a lot more from soon.
That not enough music discovery for one day? Check out The Best Vermont Albums of 2016 and The Best Vermont Songs of 2016.