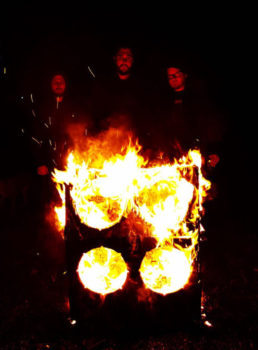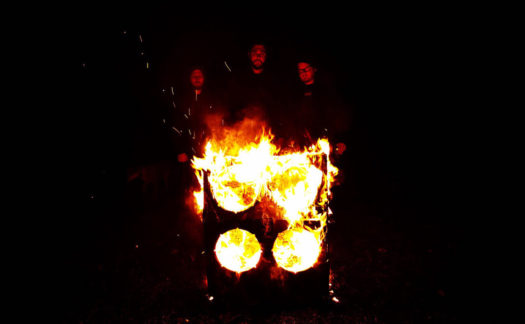 Our favorite album of 2016 was a one-track doom metal record, from a Vermont band that sadly broke up right after releasing it. Maybe bleak winter weather inspires heavy and somber music though, because a glut of fellow doom merchants up north have already stepped in to fill the void. We've picked the four best, strong stoner and Sabbath vibes to help blast away the gloom.
Hellascope
Super slow and sludgy, Hellascope's debut EP From Below is like Saint Vitus on (even more) downers. Their Facebook page says they "worship at the altar of Black Sabbath" and while that's clearly true, they are more than mere imitators, stretching out these slow-build burners past the seven minute mark
KiefCatcher
The best bio of the bunch: "Risen from the holy flames of Saint Michael the archangel and heavily influenced by Black Sabbath, Sleep, and Weedeater, KiefCatcher melds chunky riffs with spacey lyrics to create a foot-stomping, head-banging soundscape for all to savor." We couldn't have said it better ourselves.
Ghastly Sound
Drawing from hardcore as much as metal, Ghastly Sound's new track "Where the Ghosts Hide" is unrelenting, about twice the tempo as anything else on this list. But though it's less languid than so much doomy music, it remains sludgy as hell, aided by the fact that they only play bass and drums, no guitar. They cite as influences Kylesa, Torche, Red Fang, Helmet, and Unsane, but you can also hear epic '80s metal bands like Iron Maiden at work on the other track they've shared, "The Worst." Their full self-titled EP comes out March 10 (that's them in the photo up top).
Acid Roach
The most prolific band of the bunch, Acid Roach currently boast over twenty albums and EPs on their Bandcamp page – and that's just since 2014! Their new EP Circuitous combines two long instrumental tracks, songs that gradually morph and evolve like a computer screen-saver. Much of Acid Roach's music is improvised (which may explain how they have so many albums), but, as they say, all who wander are not lost. Despite being apparently made up as they went along, this EP doesn't sound meandering at all, more like an epic Lord of the Rings-style journey with interesting detours along the way
Click here to discover more of the best new metal in Vermont.