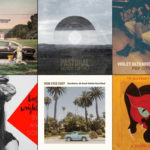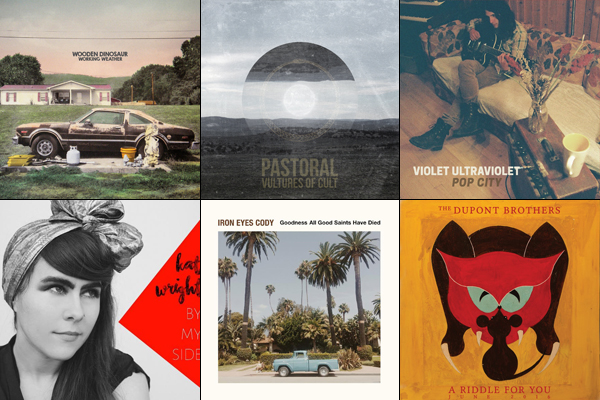 Welcome to County Tracks, a new blog that aims to explore music new and old from the great state of Vermont. We'll be kicking off in full in January, but we couldn't let 2016 pass us by without a look back at all the great music the Green Mountain State produced. From heavy metal to light-as-air folk, Burlington to Brattleboro, Vermont musicians delivered incredible albums across the musical spectrum. Check out our countdown below, and see you back here next year.
20. Tyler Daniel Bean – On Days Soon To Pass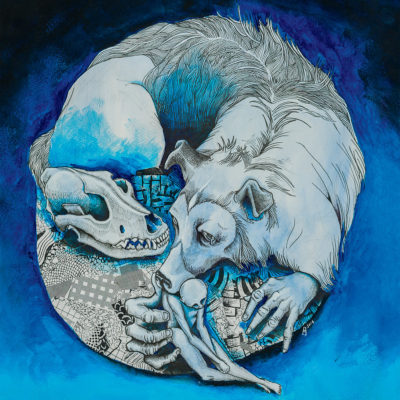 On Days Soon To Pass is an intense listen. Musically, it blends Americana and post-rock, beautiful harmonies giving way to thundering guitars. And lyrically, it delves deep into Bean's four-year bout with depression and suicidal thinking. He calls his genre "heavy indie" and heavy is right. But it rewards the investment, as these dense songs untangle with repeated listens.
19. Bleach Day – Where to Dream
Sun-drenched psychedelia warps in and out of focus on this hazy, trippy set of summer jams. Bleach Day is the duo of Vinny Marksohn and Louie Kiley recording in their bedroom, and though bedroom recordings have earned a bad rap in the days when anyone can put their garbage on Bandcamp, this shows the true potential of a computer and some cheap keyboards. At times it sounds like the Beach Boys played on the world's worst record player, at other times like Eraserhead in technicolor.
18. Sad Turtle – Ruthless and Toothless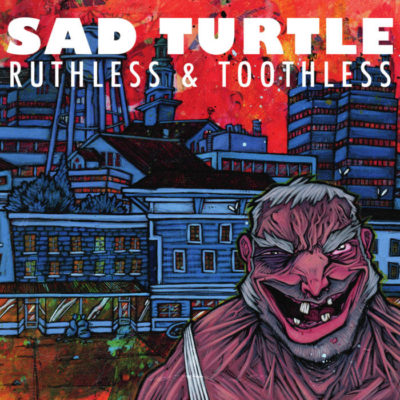 Back in 2008, rapper Wale released an album inspired entirely by Seinfeld. Now post-rock band Sad Turtle has done the same, as least as judging from the song titles ("The Marble Rye," "Feats of Strength," etc). Given that these songs are all instrumental, though, the connection to the TV show is a loose one. Regardless, over thirteen tracks the quartet builds powerful grooves and earworm riffs that more than make up for lack of lyrics. Yada yada yada…it's a good album.
17. Luminous Crush – Lumina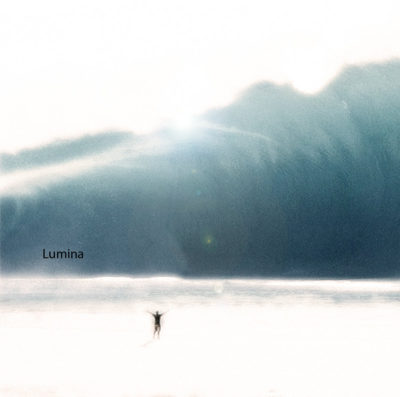 The phrase "dream pop" usually evokes Mazzy Star comparisons, but Luminous Crush finds another way in. Though every big as lush and melodic as Hope Sandoval and co., Luminous Crush bring a joy and vigor usually absent from the hazy atmospherics. Whether it's ukulele and beach vibes on "Festival" or touches of gospel on "The Next Sunrise," they make the sort of dream that awakes you ready to leap out of bed.
16. Kelly Ravin – Bonneville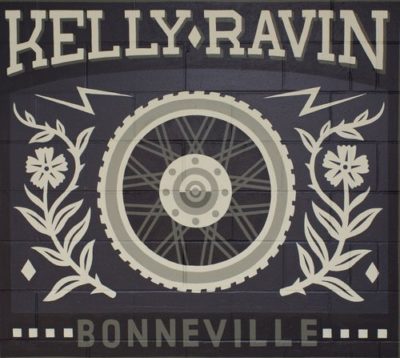 Hot on the heels of last year's stellar County Tracks (that title sound familiar?), Waylon Speed's Kelly Ravin returns with his latest set of solo recordings. Waylon Speed leans hard into southern rock, but the genre is less prevalent on Ravin's solo material. He leans more country, but what his solo albums lack in balls-to-the-wall rockers they more than make up for in songwriting and rootsy production with plenty of grit on the grooves.
15. Madaila – Traces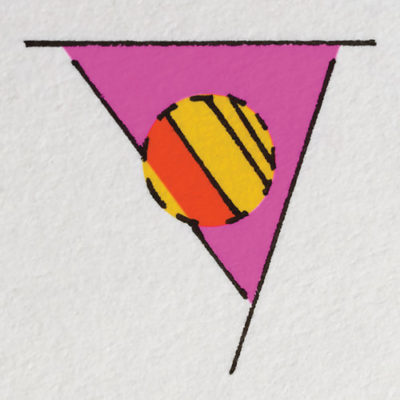 Despite being pop musicians at heart, Madaila at this point have been fully embraced by Vermont's thriving jam-band community. That influence makes itself more known here than it did on their magnificent debut The Dance (the best Vermont album of 2015), with some longer run times and more meandering instrumentation. Still, when he want to, Mark Daly can write a pop earworm like no other, as on "Secret" and "Nature."
14. Dan Johnson – Magic Guitar
The lo-fi aesthetics – simple cover, goofy title, recorded live in a public library – bely strong songwriting in the folk and blues traditions from the prolific Dan Johnson. You hear shades of early Tom Waits on "Storms at My Door," Steve Earle on "High Lonesome Hills," and Townes Van Zandt throughout. Covers of "Man of Constant Sorrow" and "Wild Rover" feel of a piece with Johnson's own traditional-sounding songs.
13. The High Breaks – Droppin' Off with the High Breaks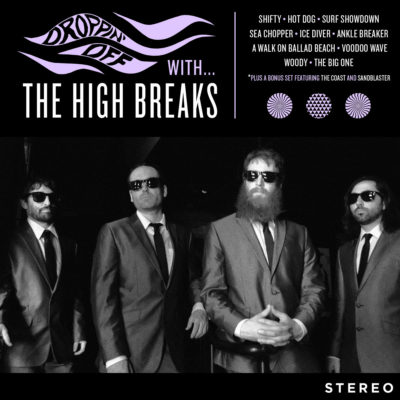 With no album from Burlington surf-rock vets Barbacoa this year, young(er) guns The High Breaks had an opportunity to release not one but two albums in 2016. Their Black Sabbath covers set is a fun novelty, but they truly prove they can hang with the Ventures on this collection of original tunes.
12. Villanelles – Blue Heart Attack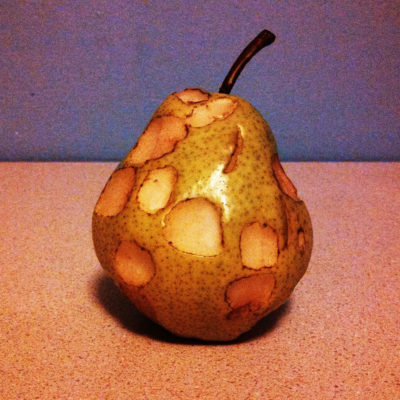 Though the indie-rock quartet recorded this album back in 2012, other commitments got in the way and it finally say the light of day this spring. Lush and cinematic, Blue Heart Attack pushes the boundaries of indie rock with tender harmonies and swirling keyboards like Pavement meets Harry Nilsson.
11. Julie Winn – Music Saves the Soul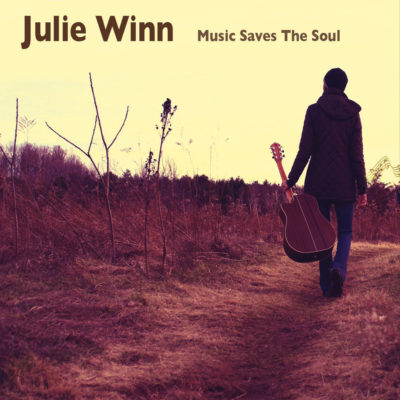 Julie Winn's light and lilting folk would have fit right on the Lilith Fair circuit twenty years ago. She fronts local trip-hop band Coba Stella, but you wouldn't make that connection from her debut solo album. This is singer-songwriter music at its most beautiful, ethereal harmonies and chiming guitars propelling a charming set of catchy and feel-good songs.
10. Little Slugger – Perfect Days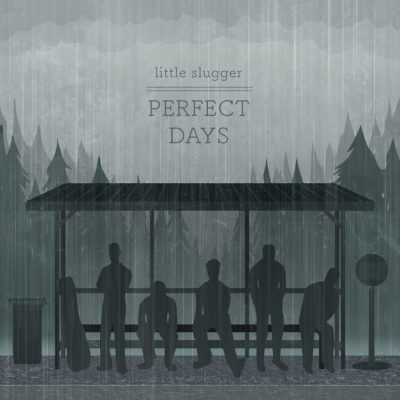 Little Slugger brings together five disparate musics from other locally-popular bands: Erin Cassels-Brown (The North End Honeys), Ben Chugg (Busted Brix), Sam Bevet (Eastern Mountain Time), Greyson Webb (YKY), and Matt Usifer (Fridge). Though they've only been playing together a year and changed, they sound tight and polished, blending catchy songwriting with killer instrumental breaks (Webb's guitar is a high point throughout). The Guster-esq title track is one of the most catchy songs of the year.
9. Wren Kitz – For Evelyn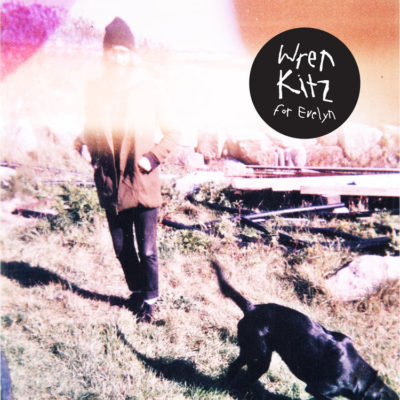 If you've ever seen Wren Kitz of Paper Castles live, you know his solo shows are odd and mesmerizing. Unidentifiable tape loops play over his old-weird-America guitar playing. Sometimes an accomplice will play seashells or other off-kilter percussion. A bass player spends more time fiddling with knobs than kitting strings. Sometimes the accomplices just kneel behind him with their hands on his back. Kitz's debut album is equally strange – and brilliant. He takes his suitcases full of found sounds – including a scratchy recording of Kitz's grandmother's best friend reading a letter – and layers effects and guitars over them. Like his shows, the album is hard to describe, and impossible to turn away from.
8. The Dupont Brothers – A Riddle for You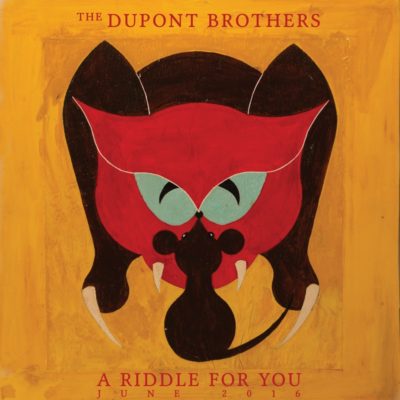 Like Maryse Smith before them, Sam and Zack DuPont paired up with rural Vermont songwriter/producer-extraordinaire Michael Chorney to flesh out their sound without compromising their songwriter. Though they've released several albums and EPs prior – many with terrific songs – A Riddle for You feels like the first fully realized package. The brothers' always-beautiful harmonies get augmented by just the right amount of violin and backing vocals.
7. Blahvocado – Go Get Hurt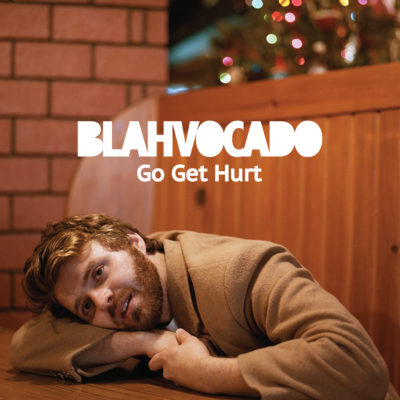 Look beyond the band name. Burlington's Matt Pignatore has more talent than the half-assed moniker and laid-back sound. Track like "Lake View" and "Gold Park" hide instantly catchy melodies behind chill summer vibes. Mixing Tame Impala and the Beach Boys with a healthy dose of mellow pop smarts, Go Get Hurt is the sort of record that sneaks up on you over time. Hey, The Beatles had a dumb band name too.
6. Duke Aeroplane and the Wrong Numbers – Higher Ground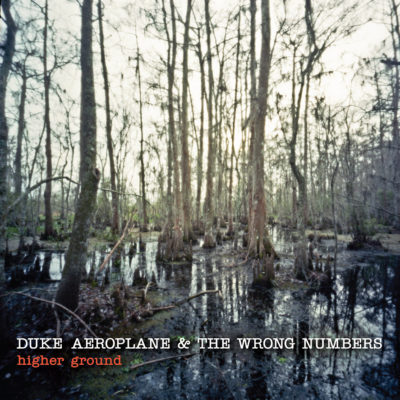 Despite living in Burlington and playing in a band called Vermont Joy Parade, the music of Duke Aeroplane (aka Galen Peria) is New Orleans to the core. He boasts he was born nine months after the death of renowned New Orleans boogie-woogie piano pioneer Professor Longhair, and clearly views him as a spiritual predecessor. Raucous and bawdy, more Earl King than Allen Toussaint, he and his band cook up a gumbo of could-be Mardi Gras classics. Look for him soon at a second-line near you.
5. Violet Ultraviolet – Pop City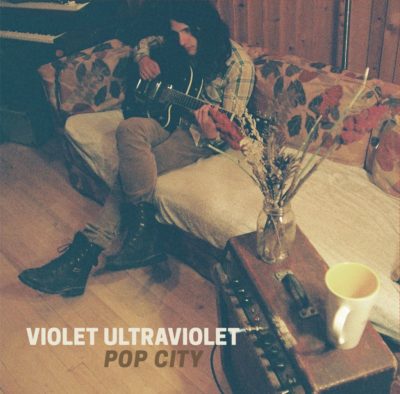 At first listen, Pop City struck me as beautiful background music. It's casual and unassuming, a pleasant collage of the Byrds' jingle-jangle through a War on Drugs haze of reverb. But over time the songs began to differentiate themselves – and get stuck in my head. True to the album title, Violet Ultraviolet's Jake Brennan has a knack for a pop melody. He might not put his hooks front and center, but he'll get you eventually.
4. Kat Wright – By My Side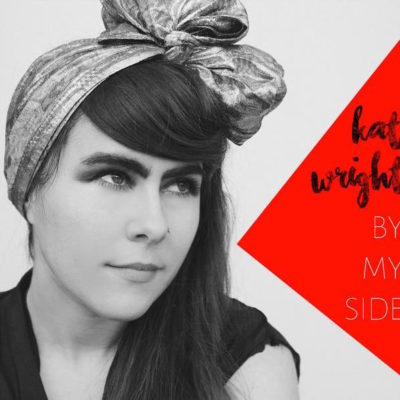 Kat Wright and her Indomitable Soul Band have long been a live favorite that didn't translate on record. Their previous EP, Introducing, contained fine songwriting but little of the energy and vigor that characterizes her shows. On her debut proper (the Band is not credited, but still very much in evidence), she finally makes the record worth of her talent. Shaking the limitations of the retro-soul tag, she brings in jazz on the title track, psych-rock on "The Light," and girl-group sweetness on "Marvelous."
3. Wooden Dinosaur – Working Weather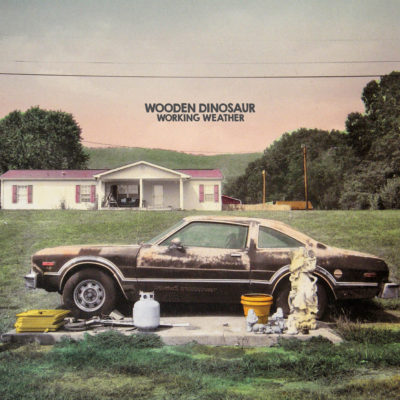 The record store clerk compared Wooden Dinosaur's Michael Roberts to Sturgill Simpson when I bought it. Where Sturgill self-consciously pushes against country's borders though, Roberts seems too relaxed to pay them any mind at all. Like the Blahvocado and Violet Ultraviolet albums, this pleasant and laid-back set of songs belies some serious craftsmanship. In a stressful year, 2016 was a good time for chill vibes.
2. Iron Eyes Cody – Goodness All Saints Have Died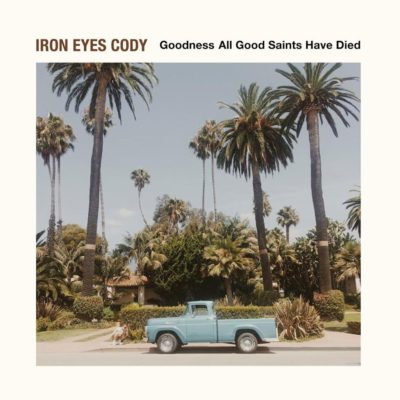 Easily the debut of the year. Since forming at Middlebury College in 2013, the six members have been honing their craft and come across as a band who's spent far more time in the studio as they have. These insanely catchy six songs bring in sing-along elements of Mumford and Sons and Broken Social Scene, but with members trading back-and-forth vocals, the blend is all their own.
1. Vultures of Cult – Pastoral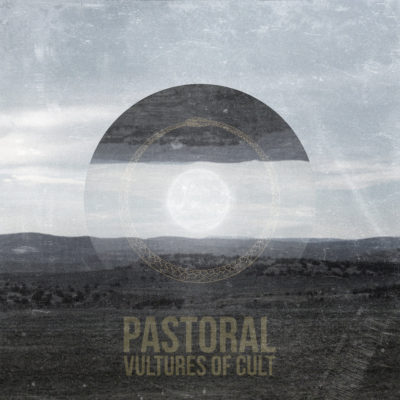 One song. Twenty minutes. An entire journey. Burlington's reigning metal/post-rock heroes make their masterpiece nine years into their heavy, heavy career. Things start slow, grooving along in a Harvey Milk sort of distorted dirge. The build from there is slow but unrelenting, like scaling a mountain of metal. Vocals finally enter seven minutes in, so gradual you barely notice, each minute a little louder than the last. The storms rage harder and harder as the one-song album progresses, until after the most gradual of builds everything explodes in a cathartic climax.