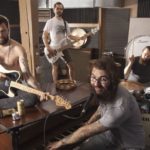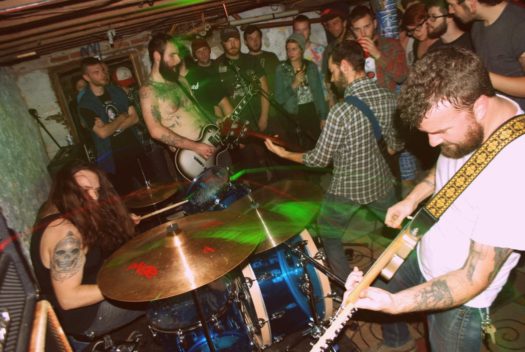 In our inaugural post last week, we named Vultures of Cult's album Pastoral the best Vermont-made album of 2016. The doom-metal quartet have been area mainstays for a decade, but sadly, in addition to being their best album, Pastoral will be their last. A member is moving away and they won't continue without him.
However, the band has released one final song, the storming seven-minute "In Atlas' Gait." The track serves as a perfect introduction to Vultures of Cult, blending stoner riffs with hollow hollering straight from the edges of the abyss. Fans of Harvey Milk or, more obviously, Black Sabbath will find a lot to like here.
"We've had a sweet ride that lasted almost a decade, but on 1/1/17 we are going on an indefinite hiatus," they wrote on Facebook. "[Drummer Keenan Bouchard] is headed to a new city/state on his journey into the mystic psyche of Tattooing. He is a major part of this project, a founding member if you will, and we won't be making the mistake of thinking he can be replaced."
Check out "In Atlas' Gait" below and then, if you haven't heard Pastoral yet, rectify that.
Check out more Vultures of Cult on Bandcamp.
Click here to discover more of the best new metal in Vermont.