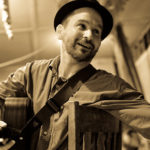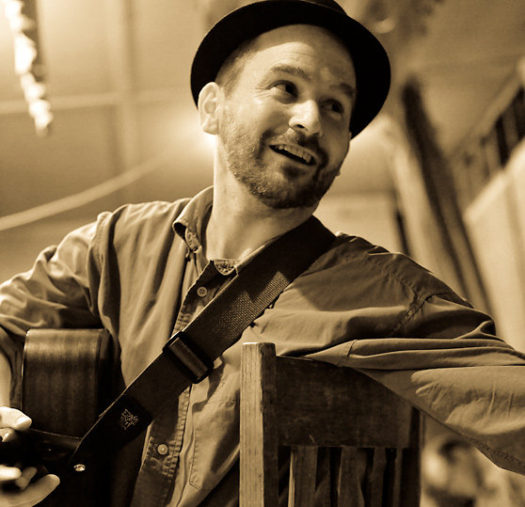 Pete Seeger once told Brattleboro, Vermont musician Brendan Taaffe: "Your mbira playing is beautiful!" Which probably inspires in you the same question it did me: What's a mbira?
A mbira, as it happens, is a small thumb piano popular in Zimbabwe and the Congo. And Seeger was right: Taaffe's mbira playing is beautiful. His 2013 record Can't Hold the Wheel with band The New Line was one of the best Vermont records in the past decade, blending African music into the broader stew of Americana (Taaffe also plays the more oft-heard instruments of guitar, fiddle, and banjo). And now he's released a follow-up, a six-song EP called Fly Down You Little Bird. Five of the tracks are covers. We asked Taaffe about them and his responses were so interesting and in-depth we're just going to quote them at length:
Of the six songs, four are traditional, one was written by Ola Belle Reed, and the last is an original banjo tune. The four traditional ballads appeal to me for different reasons.

Pretty Saro is a song I've known for a long time, but creating this arrangement (with mbira, banjo, electric guitar and kanjira—an Indian percussion instrument) made me understand the story in a different me. At heart, it's a story about an emigrant who leaves behind his sweetheart, which made me think both of the plight of so many people in the world today and of my father's story, who also left home (Ireland) for a foreign land (America) at a young age.

Henry Lee is a song I got excited about this summer at the Harry Smith Frolic, an old-time music gathering outside of Greenfield, MA. Saturday at midnight each year, a bonfire gets lit and people gather round for the reenactment of Harry Smith's Anthology of American Folk Music. This past summer was vol. 1, and we, some 100 people standing around a bonfire in the rain, went through track by track, in order, with anybody who knew the song at hand being invited to sing it for the group. It was so honest and reverent and true. I loved that moment and wanted to recapture a piece of it. Henry Lee is the very first song of that anthology and the poetry of it really grabbed me.

Foreign Lander is a song I learned from my friend Mia Bertelli and I love its poetry. "I lie awake all in the night. I see the shining stars./ I wonder if you see them, too, wherever you are." What a line, right? What an honest depiction of the yearning of being in love and wondering what the other person's experience is.

Goin' Cross the Mountain is from the singing of Frank Proffitt, the North Carolina balladeer and banjo-picker who inspired Pete Seeger. I love its poignancy.

Undone in Sorrow, written by Ola Belle reed, is possibly the saddest song there is, and just goes to show you that there's nothing better than a really sad song.
Listen to the entirety of Fly Down You Little Bird below.
Buy 'Fly Down You Little Bird' on Bandcamp.
Click here to discover more of the best new world music in Vermont.