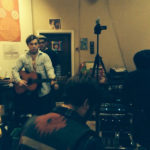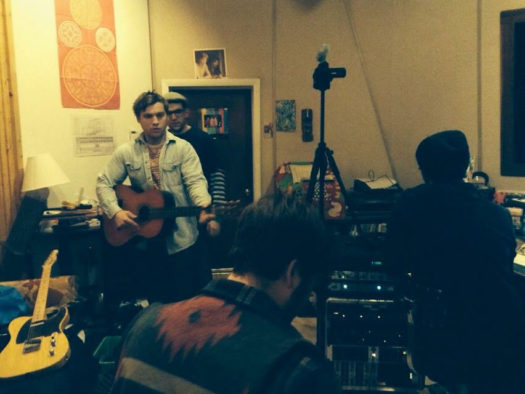 During the past couple years, everyone from Courtney Barnett to Miguel has gained their first fans by releasing a series of killer EPs before dropping a proper album. The Vermont sextet 1881 are following the same route, in the past year debuting with EPs Lights and Camera. Their latest comes titled – you guessed it – Action. Now that they've run out of words in that phrase, hopefully that means a full-length is up next.
1881 describes themselves as "retro pop rock" and you'll definitely hear '60s pop influences on Action: one part Zombies, two parts Beach Boys. But the retro tag doesn't totally do them justice. Rather than just an exercise in blinders nostalgia, the band draws from contemporaries as well. "Everyday Weekend" channels the riotous party hollers of Low Cut Connie and "Mass Murderer" channels the psych-pop harmonies of Jacco Gardner (though, admittedly, both Connie and Gardner are plenty retro as well).
The tightness of frontman Rob Slater's songwriting truly elevates them above kitsch. The tight and incredibly catchy tracks on EP #3 range from Fountains of Wayne-style power pop ("Not Quite As Good") to slightly Byrds-y country ballads ("8 Long Years"). "Retro" sounds antiquated. This sort of music is timeless.
Listen to Action below, then head to their Bandcamp to catch up on the previous two EPs.
Buy Lights, Camera, and Action on Bandcamp.
Click here to discover more of the best new indie rock music in Vermont.