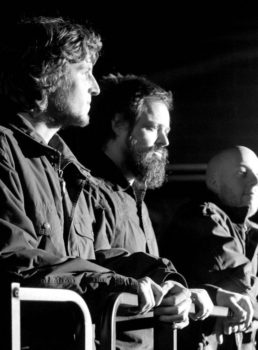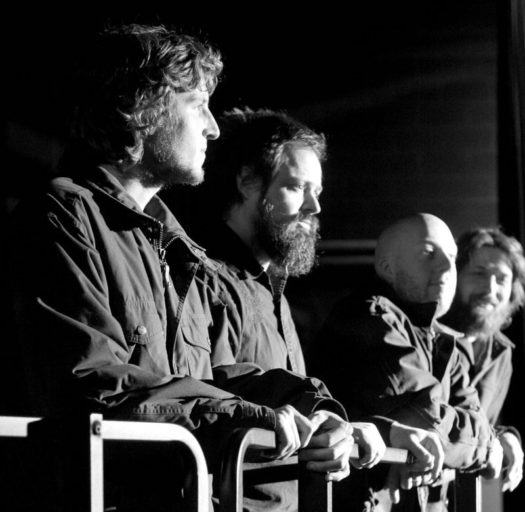 In the era of so-called "peak TV," no show has been peek-ier than Game of Thrones. So it's no surprise that the show has inspired its own musical tributes, from zany covers of the theme song to YouTube to artists like Sigur Rós and Mastodon cameoing in the show itself.
Now, a Vermont rock band called The Mountain Says No has recorded their own Game of Thrones song titled, appropriately enough, "Game of Thrones." But to make it even more meta, it's really a tribute to the fandom surrounding shows like Game of Thrones and how a share love of a show can bring people together in real life (Breaking Bad gets a shoutout too).
"This song came from a bass part that we had been jamming on," says Mountain Says No lead singer Ben Maddox. "I started singing the vocal melodies and everybody was making up joke lines and Justus did the Game of Thrones one. The lyric started as a joke and then somehow it stuck and became its own song. The real encounter this song comes from is the nearly universal and mostly fun impetus to talk about shows."
The song comes off the quartet's terrific new album which, while otherwise not Game of Thrones-related (though the album title Golden Landfill sounds like a potential scene in the show), is an epic journey in its own way. Listen to the band's tribute to TV fandom below, and read the lyrics, then buy the full album at Bandcamp.
I heard that you like Game of Thrones
Oh my God, so do I
Breaking Bad is the song I sing
Breaking Bad is the song I know
Start it out your own way
Can't abide that one show you like
Can't abide it in your house
Gonna make you like me
Gonna make you like me so hard
Click here to discover more of the best indie-rock music in Vermont.