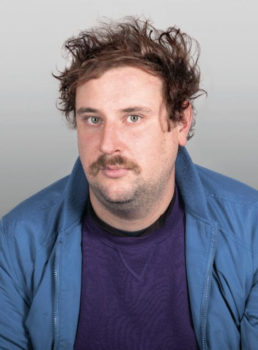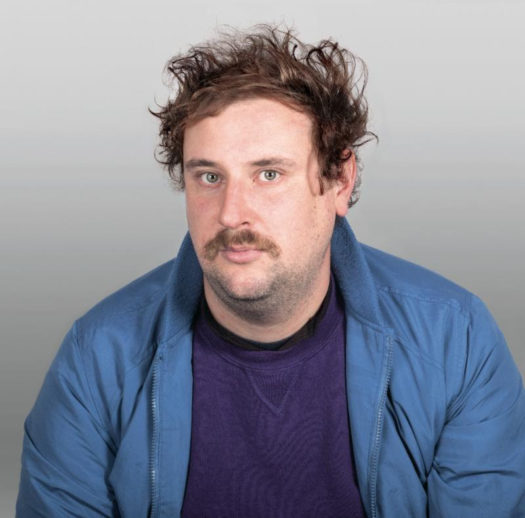 Joey Agresta has recorded under some odd names over the years: Joey Pizza Slice, Son of Salami, Salami Junior (they were all food-related). He gave his songs titles like "My Penis Is a Fortune Teller" and "I Never Wanna Take Acid Again." But despite the jokey presentation, his weird and off-kilter pop experiments earned him fans in bands like Future Islands and Parquet Courts, with whom he released a split 7″.
Now he's getting serious.
Sort of.
For the first time, the artist formerly known as Joey Pizza Slice has hung up his dough to record under his own name. Compared to much of his out-there past work, his debut album Let's Not Talk About Music (out this Friday) is downright pretty, channeling shimmery bedroom pop like Ariel Pink or Washed Out. Unlike his seemingly tossed-off past exploits, he took three years to record this album, mostly on a pair of old cassette machines. As the press writeup says, "Contained here are songs of a hopeful sadness that mirror the darkness of these times and the decaying heart of the songsmith. This is Agresta's most personal and sincere work thus far" (not exactly a high bar).
That said, there's still a bit of a wink here. "I Feel Like Shit And I Want To Die" doesn't sound as unrelentingly morose as the title implies, and we're looking forward to what the heck "A Win Song For Bernie" will be. In the meantime, listen to two tracks below, then preorder Let's Not Talk About Music on Bandcamp.
Click here to discover more of the best new pop music in Vermont.