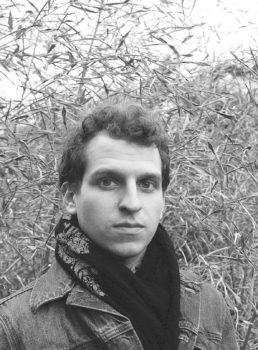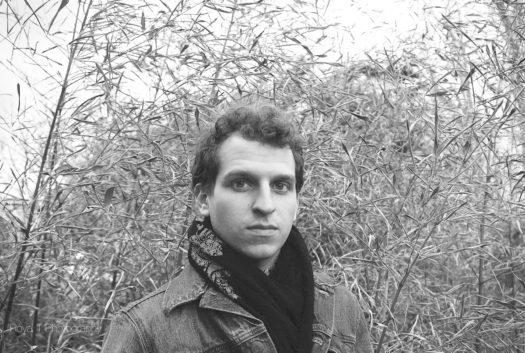 The controversy over Bob Dylan going electric seems quaint now. History has more than vindicated him, to the point that even Pete Seeger began claiming he only tried to axe through the Newport mic cable due to poor audio quality. It's a cliché that Dylan going electric changed everything, fusing poetry with rock and roll, you know the story. So does the Nobel committee.
Dylan electrifying folk music to some degree also signaled the end of the era of the truly acoustic singer-songwriter album. Sure, there are plenty of guitar-strummers in the folk and Americana worlds today, but these days even "stripped-down" albums are rarely that stripped down. A tasteful violin here, some brushed drums there. Fewer now follow the template of Bob's early albums – truly solo acoustic, not acoustic-plus-some-other-stuff.
On his latest album Smoke The Fire Gives though, Burlington songwriter Eric George keeps the solo-acoustic tradition alive. He told the Burlington Free-Press he road-tested these songs while busking on the street (similar to Erin Cassels-Brown's recent EP came about). Then, when a full-band recording space fell through, just recorded them thes ame way.
With only his guitar and a sturdy singing voice, George captivates like early Dylan or another obvious influence, Woody Guthrie. "Crossing the River" reads like "Tangled Up in Blue" set in Texas while "Franky Dear" bounces along like one of Guthrie's lighter ditties. Literary allusions abound, from Poe's raven rapping at "My Window Sill" to Roman mythology in "Neptune's Sorry Daughter." Though his lyrics tend toward spare and economical, George can pull of denser poetry when so included, as on the Leonard Cohen-esq "There's Always a Map":
Handful of roses bring your rain to the fields
There's plowhorses pulling on broken-spoke wheels
Feels dry in the hollow, where rain falls love follows
Your swallows won't come back from Capistrano
Eric George is no luddite – previous releases featured some augmentation, and he says his next album, Not About Nightingales, will feature a band – but the go-it-alone approach is a refreshing throwback that is earning him fans. NPR Music highlighted his solo entry to their latest Tiny Desk Contest, calling "And When I Sing" "a slice of stirring self-affirmation and bracing goodwill" (the song appears on this new album). On Smoke The Fire Gives, Eric George proves that old country cliche: a good song only needs "three chords and the truth."
Stream Smoke The Fire Gives for free below, then download it at Bandcamp.
Click here to discover more of the best new folk music in Vermont.