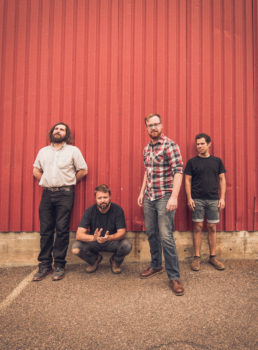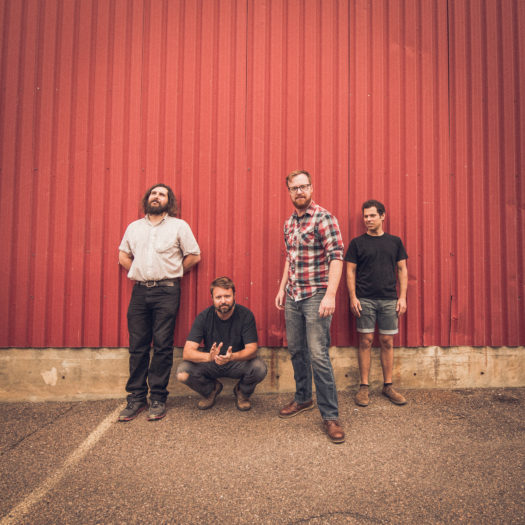 When I first saw the Eastern Mountain Time song title "Berlin After the War," I wondered if it was a reference to Randy Newman's "In Germany Before the War." It isn't. It doesn't even refer to the same war. The clue comes right in the first line: "Berlin after the war / Street speed and Zeppelin IV." You don't have to be a music-history major to realize they probably weren't rocking "Black Dog" at the Potsdam Conference.
The title, explains Eastern Mountain Time frontman Sean Hood, actually refers to his father being stationed in Berlin near the end of the Vietnam war. Bandmate Danny LeFrancois's father was stationed there too, and when the two sons made that connection, they wrote a song about it. "We never knew these men as soldiers in Germany in the mid-70s," Hood says. "We only got to know them as our parents years later. There was something very tender in that realization and the rest of the song kinda came out of that place."
The song jumps forward in the second verse to 1991, an October in Oklahoma. Once again, I found a connection that wasn't there, Googling to double-check what year the Oklahoma City bombing was (answer: 1995). And once again, the real story is simply Hood's father. "My dad's parents lived in Oklahoma when I was a little kid and I only went there to visit a couple of times because my parents were divorced and I lived with my mom in Massachusetts," he says. "Since I don't have many memories of that time and place, the intention of this verse was to paint a picture of my dad as part of a family that I never totally thought of as my family. It was this other side of his life that I was never fully able to understand or experience."
Once I stopped reading tea leaves for connections that didn't exist, I realized the song's heart didn't lay in its geographical or historical references. It comes in these more simple and straight-forward lines in the chorus, lyrics not tied to events of bygone decades but feelings the singer is having right now.
You see we never really got along
We're both stubborn and wrong
But I'll miss it when it's gone
I always miss it when it's gone
Photo by Luke Awtry.
Click here to discover more of the best new Americana music in Vermont.