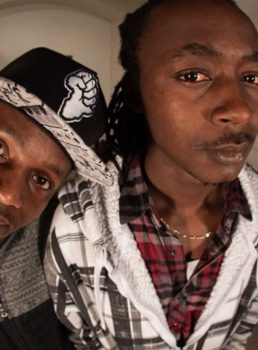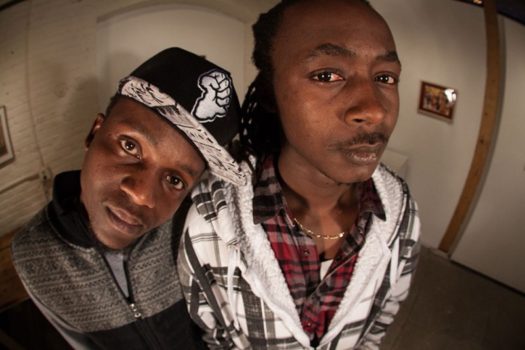 It has been a decade now since Said Bulle and George Mnyonge moved to Vermont as refugees from Somalia and Tanzania, respectively, but they are working to keep their traditions – and language – alive. Under the names Jilib and MG Man, the pair perform in the Burlington-based group A2VT. And on their new single "Faas Waa," they blend English lyrics with verses both Swahili and in Jilib's native Maay Maay, a variation on Somali.
"We Bantus are trying to keep our language alive, since it has only been a spoken language up until recently," Jilib says in a press release. The language has only 1.75 million native speakers as of 2015 according to Ethnologue, a fraction even of Somalia's 14 million people.
"Faas Waa" marks the group's fifth single, following last year's "Ghetto," which addressed Jilib and MG Man's disillusionment after coming to America. They were told to expect streets paved with gold and found rampant poverty and inequality instead. "When we were in Africa, people tell us, 'If you go to America, you will find money in the ground,'" MG Man told Seven Days about their unrealistic expectations. He said family members still in refugee camps still complain to him, "You find money in the ground and you don't even give us a penny."
At the time, they promised their next single would be more upbeat, and "Faas Waa" is just that, a catchy dancehall song about romance and dancing. The new music video features a lot of the latter, too, with the duo surrounded by friends and performers from Vermont's African community. The opening moments say it all: a traditional-looking drum collective, the sort of African-music group you can imagine performing on all sorts of respectable American stages, beginning some tasteful percussion before A2VT busts through the door and the electronics kick in. It reads as a cheeky repudiation of "world music" so swamped in tradition that it refuses to move forward, and leads into a video that's a whole lot of fun.
Watch it below, then buy it on CDBaby. They plan to release their debut album later this year.
Click here to discover more of the best new world music in Vermont.