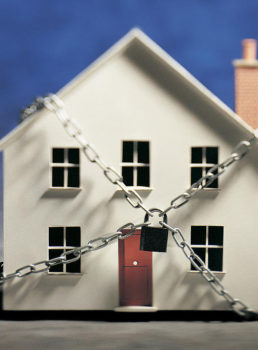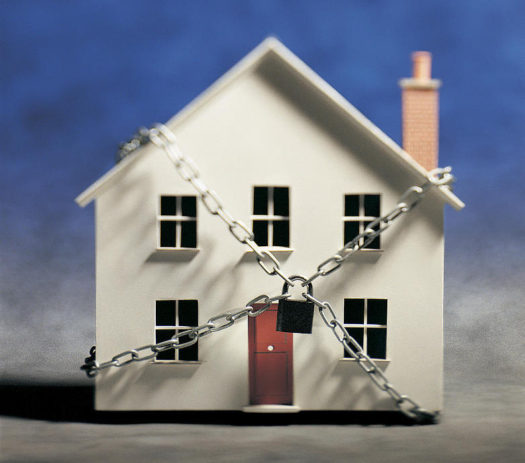 There are a million playlists to soundtrack your social distancing. But how about a playlist of songs about social distancing?
These 20 antisocial songs from Vermont artists new and old all touch on keeping your distance and staying inside. Some of them offer good advice for our current predicament. Others offer extremely bad advice. You should never take advice from a musician.
Francesca Blanchard – Home Is a Cage

"Home is a cage that I long to break free from." Extremely relatable right now!
Michael Hurley – The Twilight Zone

Another sentiment that feels appropriate: "Everything is weird / Turning out just like I feared / Someone calling in a nightmare tone / I don't want to live in the twilight zone."
Blue Button – We're Closed!

An entire song about restaurants being closed. Some business should just print out these lyrics and put them up on their front door.
Fever Dolls – The Distance

"Go the distance" kind of sounds like "social distance," so just since those new words over top. And it comes with a side of uplift. As the chorus says, "Oh won't you go make the most of a bad existence?" (Disregard the music video, in which they go all sorts of places they shouldn't. Six feet apart guys! You literally have "fever" right there in your band name!)
Felt Star – Keep Your Solitude

Another appropriate message for our social distancing moment. An ode to being antisocial.
Edie Carey – Come Inside

Lotta songs about being inside out there. However, many, like this one, are about inviting somebody over to be inside with you. No inviting anyone over! Even if you make that invite sound so pretty.
Mike and the Ravens – Git Home

"I gotta git home" are the only lyrics in this '60s surf instrumental. Gits right to the point.
Pinhead – Be a Good Citizen

There are not many post-punk songs about good citizenship. Luckily, this Devo-inspired group covered all the bases in the '80s. However, in the situation, a lot of this advice would currently make you a bad citizen. Don't help old ladies cross the street! Don't get anywhere near old ladies!
James Kochalka Superstar – Old North Ender

Disclaimer: The CDC only recommends the first part of this verse. The second is strongly discouraged by all reputable healthcare professionals. "In the winter, we like to stay inside / Do the drugs, beat the kids, contemplate the suicide."
Mark LeGrand – Four Walls, a Door and a Window

Hmm, lotta talk about getting to the clinic here. This guy sounds like he might already have the coronavirus. I'd avoid his walls, doors, and windows to be honest.
Wooden Dinosaur – Room of Love

Wooden Dinosaur's room sounds much nicer than Mark LeGrand's room.
Happy Jawbone Family Band – Stay-at-Home Solider

Soldiers gotta stay at home too! In fact, soldiers should always stay at home, but I suppose that's a discussion for another time.
The Smittens – Sometimes People Get Sad

A twee-pop pick-me-up for when things seem dire. "Everything, everything changes! Everything, everything turns around!"
The DuPont Brothers – Tapped In

Vermont songwriters were ready for this crisis; they have so many songs already about staying in. They just all have to do with winter, rather than disease. For now.
Linda Pear – The Tradeoff in Vermont

Another on that same theme, a peppy indie-rock song looking forward to going out after a long winter. "I can't wait to go outside and lay beside the lake." Same.
Rough Francis – Staring Out the Window

"Staring out the window" is acceptable behavior. "Hoping that just maybe you'll show" is not. Don't show! Now is not the time for showing!
Huffy – Won't Come Around

"She won't come around at a time like this." Good. She's got sense. Quit making her feel bad about it.
farm – Goin' Crazy in Hard Times

Another instrumental, but one with a title that feels relevant.
Bishop LaVey – Calling Us Back Home

Okay, maybe a song that hollers "We're already dead!" over and over again isn't the uplifting message we could use right now. Let's try to end on something a little more positive.
Caroline Rose – I Will Not Be Afraid

Much better. Keep your chin up. And don't put your hand anywhere near it.