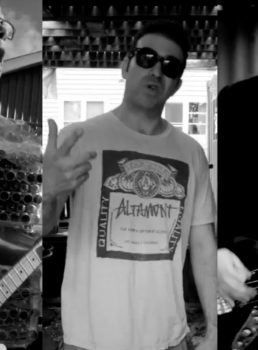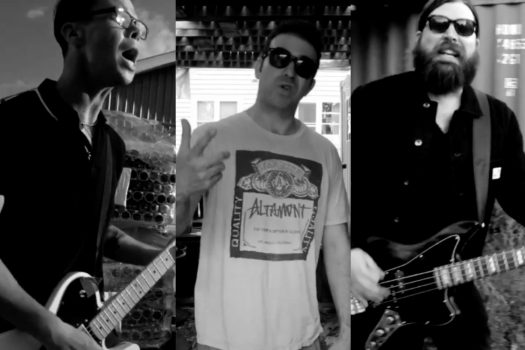 Few genres get as ridiculed as rap-rock, and for good reason (two words: Limp. Bizkit.). But, in their new single "Sleeping On My Own," three Vermont musicians recombine rock and rap in a much more palatable way.
"Sleeping On My Own" is mostly a punk song – and an incredibly catchy one at that. Singer/bassist Jer Coons and drummer/guitarist Sean Preece channel their inner Bad Religion on one of those I'm-so-much-better-since-you-left breakup songs where you suspect the narrator might be protesting too much. Then rapper Learic takes a guest verse. And not one of those "I had some unrelated bars sitting around" rap features, but an appearance with every bit as much punk-rock angst as the actual punk parts.
Coons explains the song's origins in an email:
In the spring of 2020, Sean and I (being roommates) built out our home studio in preparation for quarantine. Thanks to some incredibly understanding neighbors, we've been able to track full drums and obnoxious guitars on a regular basis – as well as a significant amount of more 'considerate' musical projects. This song was written at the beginning of the summer, and as we were rounding the finish line, I had the idea to bring in one of my favorite lyricists, the aptly-named Learic, a.k.a. Devon Ewalt to put his stamp on the track. This is the first song I've attached my name to publicly since my solo singer-songwriter days back in 2010, and it truly was a group effort. I filmed the entire video in an industrial wasteland near our apartment on an iPhone. Special thanks to Burgess Electric Supply Co for unwittingly providing us with a kickass location. Stay safe, and we hope you enjoy.
Watch the "Sleeping On My Own" video below.
Check out more of the best music from Vermont here – and best new rap music here.