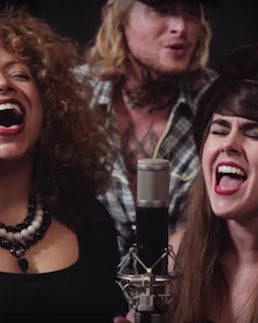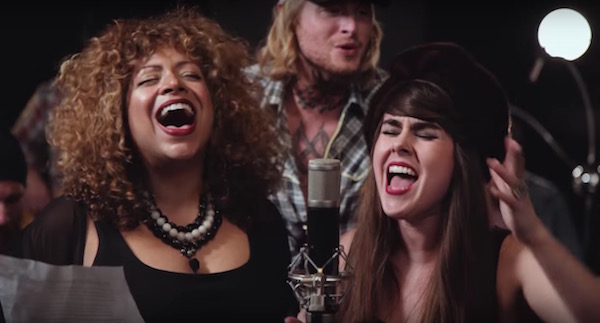 On a day that is scary for many people, we thought we'd post one of the more uplifting and hopeful pieces of music to come out of Vermont last year. It's a gorgeous cover of "This Land Is Your Land" featuring a host of local musicians. Though originally recorded to support the state's own Bernie Sanders, as Donald Trump prepares to get sworn in, the song stands above its original context as a plea for understanding and tolerance. It's also a whole lot better than Bernie's own foray into local music.
Soul singer Kat Wright, who recorded one of our favorite albums last year, sings lead on the bold gospel-soul arrangement. Backing Wright are (deep breath): singers Dwight & Nicole, Francesca Blanchard, Marie Claire Johnson, Smooth Antics' Stephanie Lynn Heaghney, and Waylon Speed's Kelly Ravin plus Wright's Indomitable Soul Band (Bob Wagner on guitar, Josh Weinstein on bass, Ezra Oklan on drums, and Shane Hardiman on keys) with guitarists Lowell Thompson and Brett Hughes.
Whether you've heard of any of those names or not, this is a beautiful, moving cover of Woody Guthrie's timeless song. And today we just might need it more than ever.
Click here to discover more of the best new soul music in Vermont.